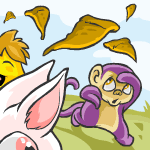 Attack of the Peanut Butter Pizzas
"Listen up," I said, pacing back and forth. "We have to destroy these pizzas, or else we'll be doomed..."
by squieshie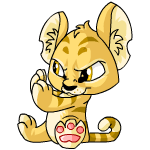 Baby Padiglione
"Yeah. I mean, BABY?"
by child_dragon
Boldheart: A Young Kougra Prince
The Kougra looked up with a dreary face. "My name is hath, Eaorth..."
by meratocat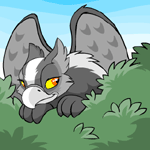 Colour Identity Crisis
"You have enough brains to hide in a spot that's the same colour as your fur? Incredible! His mind is actually expanding!"
by terrabondayle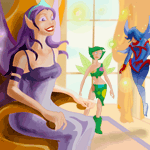 Kidnapped in a Bottle II
"No, I have to go now, alone, Jane!" said Ixi. "The Faeries of Neopia are in danger, and they need me!"
by twayblade807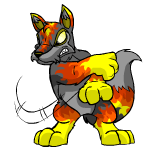 Never Spend Halloween With a Lupe
"Excuse me," I said, tapping a Strawberry Jubjub on his Helmet of Doom. "Everyone here is waiting for love potions, right?"
by stoneman3x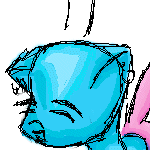 Po's Birthday
The Friday before my birthday, Omni woke me up after I'd slept through both my alarms and some gnawing on my ear by Tikano.
by polayo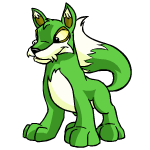 Sakirina's Change of Heart
If Sakirina had been tongue-tied in fright before, she certainly wasn't now.
by iluvpuppies986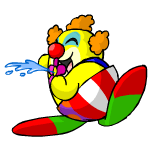 Searching for Laughs - The Chia Clown Story
"Oh, hi Dad," Chester turned and bounded happily towards his father, "hey, I've got a new one for you! What did the..."
by taipeiss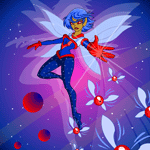 Space Faerie
"I bet outer space could be as exciting as Neopia, especially if you were there!"
by adoriblelapin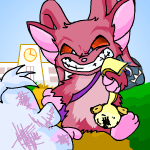 The Acara Criminal Returns
Lawhi34, the red Acara, had been scaring the teacher so much, that she got transferred to another class.
by petmaster616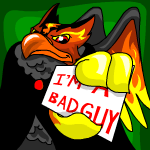 The Villain License
Today was going to be a long day.
by averyangryshaylir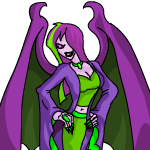 Yirvee And the Quest for Healing Potion M
"Some even say it doesn't exist. Others say it's a legend. I doubt they will have them at the Healing Springs, but I think I do know where I could get one."
by cloudmime
Headlines
"Attack of the Peanut Butter Pizzas" by squieshie - I sat at the table, with all of my siblings, Saokiey, rayneboery, and Waffle-Ducky sat around the kitchen table. Our owner, squieshie was out doing errands, like she always did on Sundays. She would always bring us back grand treats, and we would snatch them from her, and run off and eat them like pigs... more>>


Other Stories
---
Beauty Contest, My Foot
This is not an expose-it-all article, most of us already know that the beauty contest is dependent on the amount of publicity you get.

by oddhatter
---
Mangstar Evil: Part One
So there she sat; no new missions, no papers to file, just a computer screen to stare at, and a mini-satellite to make her dizzy. It spun around, and around, and around...

by snickering_1
---
Needed Too: Part One
The shadow-coloured Gelert looked around at his friends in the dimming light as the sun began to descend behind the western hills, and he was suddenly struck by how much things had changed in two years' time.

by tdyans
---
---
---