Your questions answered!
Read the answers to the most commonly asked Neopets questions this week in the Editorial section. Each week the most popular questions will be answered by one of the creators of Neopets, so keep checking back to stay updated.
Fair Fight - Or Foul Play?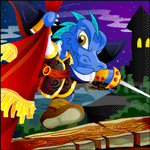 When I wish to fight in the two player Battledome, I usually wander towards the Battledome Chat. If I'm lucky, I'll find someone with similar stats who is willing to fight. Often there are "rules" in the fight, which are supposed to make the fight "fair"... more>>
Impossible Puzzle, or Silly No-Brainer?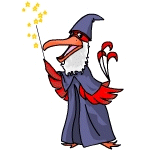 Many people, wanting to become rich, win another trophy, or prove their greatness, will stumble into the game of Lenny Conundrum. Most of those people, take one look, and say something along the lines of, "What the heck? No way am I going to be able to solve that!"... more>>
This week's headlines include Usuki Fashion Playmates, more stamp mania and the arrival of a new Battledome Challenger. These stories and more here.
Insert Title Here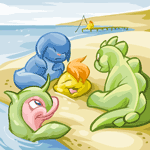 So you've written the perfect piece of literature and are admiring your genius. It's all set to submit to the Times, except for that terribly blank section just above your username. Taunting you with its lack of content, all it needs is those few simple words... but what do you put there? How does one come up with a title... more>>
Other Stories
"Po and the Petpet Mill" by polayo - Tika fluttered in my face as I yawned and batted her away, rolling over and pulling the blankets closer around my shoulders... more>>


"Meepits of Meridell" by animalia2 - There was no denying it- Triton_Neptune was lost, and in the Spooky Forest no less. Darkness was beginning to fall, and Triton began to fear for the worst... more>>


"Snowy - A White Kougra Story" by tigerlizard5 - The wind blew against Snowy's white fur. She looked at her mother as she huddled up close. The blizzard was hard and painful. Snowy looked off into the distance, hoping for the return of her father... more>>


Hatching Draiks Since Y4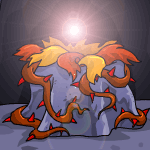 This week's issue is brought to you by: The Draik Nest

Submit your stories, articles, and comics using the new submission form.