Your questions answered!
Read the answers to the most commonly asked Neopets questions this week in the Editorial section. Each week the most popular questions will be answered by one of the creators of Neopets, so keep checking back to stay updated.
Behind the Ice Skating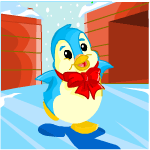 Good day. My name is penguin12334556. I am a little blue Bruce, with four Bruce chicks of my own. But enough about me. This article is more important. Anyway, being a Bruce I am pestered with lots of questions and requests. Everyone knows that Bruces hold major dance-offs in Happy Valley... more>>
Now You See Me...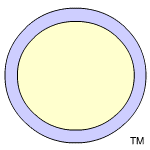 Greetings to all fellow Neopians! My name is Mirroreye, I'm a Zafara, and I'm the youngest in the family. But that doesn't get me down, because I have a definite advantage over my brothers: nobody can see me! It's recently occurred to me that Neopians tend to shun invisible pets... more>>
Need to catch up on all the past week's events? Usuki Frenzy, Hubrid Nox, and Jhudora's Crystal Ball are among this week's headliners. Get the news here.
Look At All the Expensive Items!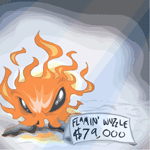 The world of Neopia to a newcomer is one of exotic locales, fun and challenging games, cool online pets to choose from... and endless items to find, buy, sell, trade, earn, seek, auction, and generally yearn for... more>>
Other Stories
"Tonka Tonu" by scriptfox - The morning outside was pleasant and sunny, in sharp contrast to the sour look on Sabre-X's face as I entered. He looked up and growled for me to sit down... more>>


"Punishment" by kibble_muncher - My NeoPets were always arguing. I have a mutant Grundo named AilioXer, a silver Shoyru named Currius, and a yellow Jubjub named Cequerra. They always had something to fight about... more>>


"Legend of the Chia Hunter" by esgalfana - Alagernil waited patiently on the front porch for his owner to return from grocery shopping. He rocked back and forth, watching the clouds go by, his tail swinging lazily over the edge of the seat... more>>


Nigel, Please Call Reception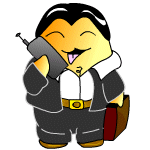 This week's issue is brought to you by: The NeoPets Stock Market

Submit your stories, articles, and comics using the new submission form.