Your questions answered!
Read the answers to the most commonly asked Neopets questions this week in the Editorial section. Each week the most popular questions will be answered by one of the creators of Neopets, so keep checking back to stay updated.
Sloth's Lab Found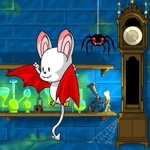 A mysterious old laboratory full of nasty Korbats and Spyders has been discovered this week and it's believed to be the very same lab that contains the ingredients Dr. Sloth uses to make his infamous Transmogrification Potions. Can you foil Sloth's sinister plans?
Mark Your Calendars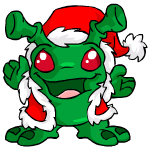 As if you didn't already know... the Advent Calendar opens back up tomorrow and it will be giving away free items and Neopoints for the entire month of Celebrating. Neopians from here to Krawk Island are very excited about this as they have been practising saying the word free with the biggest smile possible.
The Neo-Market Report
Joining Neil and Maria this week will be Lorne Fogleton of Buzz-A-Way Insect Removal, who
New Look Gelert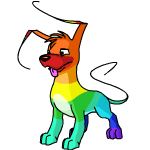 After much delay and controversy, the new look Gelert has finally been released, which is actually a combination of two winners. Sources close to members of the Gelert species say they are quite happy with their new look and plan to break into the top ten very soon.
Guild Spotlight
For entries into guild spotlight: neopiantimes@neopets.com
The United Neopets Guild - Unite together and support your fellow Neopians. Learn all the tricks of the trade while having loads of fun and helping out those who need your support the most. Here is where all NeoPets of all species stand together as one.


Neopia Newbie Network (NNN) - We all get lost on the roads in Neopia. When you're new, it can be very scary. That's what the NNN is for. The NNN will help you get back onto the right Neopia roads, help you fix your flats, get through your accidents, give you directions, etc.


Sugar Bunnies United - Dedicated to the ultimate confection--Sugar Bunnies. They are a source of abundant energy and randomness. SBU is filled with Neopians who flourish in an environment where they are encouraged to be themselves.


Gifts Galore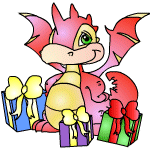 This week's issue is brought to you by: The Neopian Gift Shop

Submit your stories, articles, and comics using the new submission form.