Your questions answered!
Read the answers to the most commonly asked Neopets questions this week in the Editorial section. Each week the most popular questions will be answered by one of the creators of Neopets, so keep checking back to stay updated.
The Good, The Bad, and The Sickly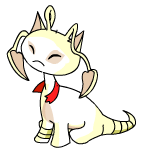 Food. Toys. Furniture. Clothing. We all know how difficult and expensive it can be to take care of your NeoPet. It is a responsibility not entirely unlike having a child. They get hungry and need food, they get sad and need to be played with, and they get sick and need medicine... more>>
Cruel? I Think Not!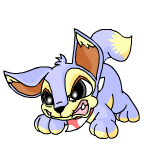 Recently I read an article in the Neopian Times by kelandra titled "Babying Your Pets: Super Cute or Super Cruel?" As I sat and read the interview between Kel and the Chia and Skeith I frowned. Mainly because I, like a few other lucky Neopians, have a painted pet or two and turned the time back... more>>
Two new Lost Desert shops, late-breaking news from Maraqua, the debut of Faerie snowglobes and the arrival of Pirate Aishas are just a few of this week's biggest headlines. Get caught up on all the latest news here.
Refusing, Denying, Rejecting: Same Thing!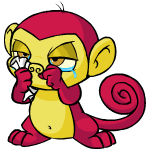 Before I get on with things, I would like to talk about some things that might concern some of you. In my last article, I talked about three different kinds of rejects. They were food rejects, game rejects, and toy rejects. For all those Neopian players out there who have not read my last article and are thinking that I am a total nutcase for saying that there were such things... more>>
Other Stories
"Spooky" by slack_jawd_yokel - It all started when Alison, my owner, decided to take me and my family camping. With only one normal member (Me, KiwiBonk), a prissy white Aisha... more>>


"Neopia's Last Hope" by guilmon_tamer - The young, seventeen year old Battle Faerie leaned up against a tree. Her rosy pink wings fluttering. Her long, straight purple hair blew gracefully in the cool breeze... more>>


"Peacepaw
One Wing at a Time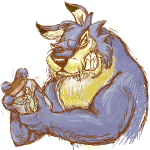 This week's issue is brought to you by: Balthazar

Submit your stories, articles, and comics using the new submission form.