Your questions answered!
Read the answers to the most commonly asked Neopets questions this week in the Editorial section. Each week the most popular questions will be answered by one of the creators of Neopets, so keep checking back to stay updated.
Live and Learn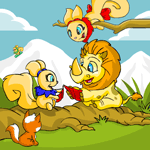 I can't tell you how many times people have said that I need to spend more time in the "real" world. I am told that I will never learn how to deal with reality if I don't just go and face it. But I find that it just is not so. In fact, all I really need to know, I learned in Neopia... more>>
A Classless Society?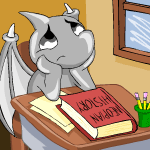 Neoschool -- the very WORD brings a distinct sense of "Where is it?" But beside that, it also means one thing: SCHOOL! Now you're probably saying, "Uh, duh?" Well, I think the "duh?" has been overlooked for the "woot!" In other words, as cool as it may sound, Neoschools mean going to school, and going to school means, well, I think you can figure it out... more>>
Headlines this week include Roo Island, more additions to the Coming Soon page, special celebrations of Nimmo and Kau Day, and the rampant speculation surrounding those missing Petpets. Get the latest news here.
Presto Change-O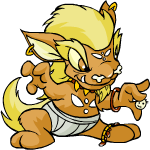 Within a relatively short period of time, two relatively well-known humanoid Neopian celebrities had fallen into large cooking vessels, transforming them into Neopets. Also, quite a loooong time ago, when Maraqua was destroyed, the Kitchen Quest Chef disappeared, only to resurface at Mystery Island, magically transformed into a Flotsam... more>>
Other Stories
"Fisherman's Delight" by apparent - With his claws patting in a rhythmic beat on the surface of the cemented pathway below, Krawker exclaimed, "A day at the beach is going to be great! I'll be able to clear my mind of some things and get some exercise"... more>>


"Midnight in Jelly World" by smudgeoffudge - She often got the midnight crazies. If a pet doesn't get enough exercise during the day, their energy level peaks at midnight and then they have to do something... more>>


"The Starry Necklace" by choccalatte - She had just reached the bus stop when her best friend, Rachel, a starry Cybunny, ran up to her. "Wow!" Rachel gasped. "You got painted Faerie!"... more>>


Try your luck!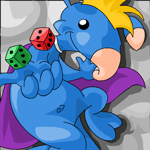 This week's issue is brought to you by: Dice-A-Roo

Submit your stories, articles, and comics using the new submission form.