Your questions answered!
Read the answers to the most commonly asked Neopets questions this week in the Editorial section. Each week the most popular questions will be answered by one of the creators of Neopets, so keep checking back to stay updated.
The Art of Storytelling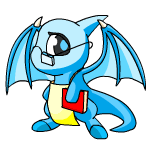 The lesson here readers, is be original. We've all read plenty of stories on making Neopoints and transforming your pets into godlike fighting machines... more>>
Sludge Sanctuary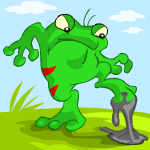 Pile of sludges have hard pasts, but here at Sludge Sanctuary, we love sludges, big and small... more>>
Need to catch up on everything that's happened this past week? Krawk day, new Krawk items and new morphing potions are some of the stories making news. Get the scoop here.
What's In Your Can?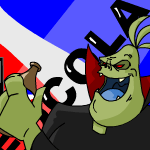 NeoCola is catchy and to the point. On the other hand, Achyfi - does anyone even know how to pronounce this correctly? It sounds like something sold at Grundo's Cafe... more>>
Other Stories
"Al Pays Up" by al_the_chia - Paypaw looked out his tarnished window. "There must be some way I can get some good pay..." more>>


"Encounter with the Shadow Usul" by arachneafemella - "I have been watching her for a while now. She is the right one." I was astounded. My little darling... like the Shadow Usul? more>>


"Priaia and Quinton" by laurakelsey - "Quinton found Priaia near the Health Food shop. "Look, Quinton! Look..." more>>


Knowledge Is Power!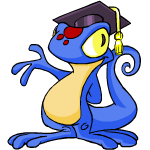 This week's issue is brought to you by: the Back to School Shop

Submit your stories, articles, and comics using the new submission form.