Your questions answered!
Read the answers to the most commonly asked Neopets questions this week in the Editorial section. Each week the most popular questions will be answered by one of the creators of Neopets, so keep checking back to stay updated.
Love is a four letter word
(like cash!)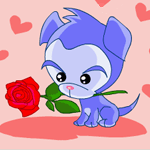 It's nearly that time again, when lovers and friends all around the world gather So... have a special someone that you want to get a Valentine present for? Having problems choosing or deciding what to get for a friend of yours? Well, no problem... more>>
The Cold War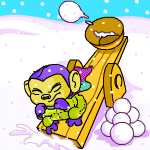 If you are searching for an article full of tips and strategies for winning a Snow Wars trophy, go somewhere else. If you have ever wondered why the image of Santa was dancing in an Egyptian fashion, grab your favourite catapult and continue reading... more>>
Top headlines include sand sculptures, Valentine's Day, and... *woohoo* the arrival of Lenny Day! Get the latest here.
Hey, Big Spender!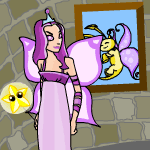 Now that we have our judges here and ready, let's look at our weapons. We grade in A-F format. This week we have to review: battle dung, Jhudoras bewitched ring, sunshine shield, sword of the Air Faerie, u-bend of great justice, ubikiberry bag, and the yoyo of death... more>>
Other Stories
"Taniz The Vile Acara" by battlesunn - Nothing was ever good enough for Taniz. The grouchy, skunk Acara was constantly complaining about everything... more>>


"Through the Forest" by nyrhak - There was the unmistakeable howling of a mutant Lupe, followed by crashing through the bushes. Wildcat paused. "I'm scared," she told Tszarra. "I think maybe we should turn back."... more>>


"What Does Valentine's Day Mean?" by too_kule - "I'm going out to find the meaning of Valentine's Day!" cried GoldenRhino as he stormed out of the NeoHome... more>>


The Eyes
Have It!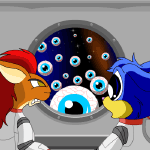 This week's issue is brought to you by: The Caption Contest

Submit your stories, articles, and comics using the new submission form.