Your questions answered!
Read the answers to the most commonly asked Neopets questions this week in the Editorial section. Each week the most popular questions will be answered by one of the creators of Neopets, so keep checking back to stay updated.
Fashion Dos and Don'ts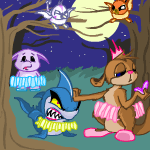 After strolling through the busy streets of Neopia, I was horrified to see the state of clothing in Neopia Central. Pets had clashing, miss-matched, and just plain ugly clothes. And so now, I, your fashion guru, will take you through the crowds of famous Neopians and point out the dos and don'ts of the fashionable world... more>>
Help for the Hairless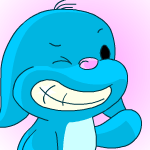 Everyone, everywhere in Neopia face a grave and serious threat. Worse than Dr. Sloth, worse than going to the dentist, worse than forgetting to check between your toes fortnightly for yellow growths. This danger, this terror, continues to menace Neopets of every shape and size, and of every age and appearance. Even Petpets are not immune to this hazard... more>>
Island vs. Island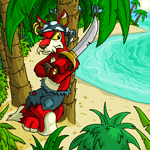 "You'll take me on a vacation, won't you?" You can't help but admit your Neopet has thrust this question at you before; their huge, appeasing eyes glistening irresistibly as they urge you to comply. But then, you also have a question of your own, and that is: "Where to?"... more>>
Other Stories
"Just A Bunch of Letters" by ladyariel32 - "If this Gelert is crazy enough to post a notice looking for a pen pal, he must be a very interesting person!"... more>>


"Kauvara's Curse" by mandy18247 - "No, you decided you'd steal that potion for yourself. I don't want to get caught and I don't want to get in trouble!"... more>>


"Never Apart" by neo_star_queen - "Rhina!" she screamed, throwing the door open. "Spyders in the city!"... more>>


Pamper Your
Pet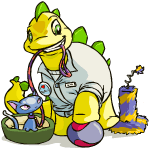 This week's issue is brought to you by: Petpet Supplies

Submit your stories, articles, and comics using the new submission form.