Your questions answered!
Read the answers to the most commonly asked Neopets questions this week in the Editorial section. Each week the most popular questions will be answered by one of the creators of Neopets, so keep checking back to stay updated.
The Old Standbys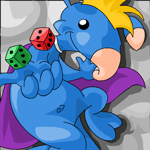 "Gormball is SO Year 3." This is what the front page of Neopets proclaimed when the brand new game Zurroball premiered. Neopia, you see, is in a constant state of change. New games like Zurroball are popping up all the time, often causing older games to disappear. But what about those older games that don't disappear?... more>>
Much to Do About Nothing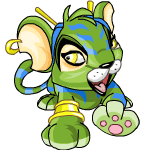 If you are someone who has lots of time of your hands and are bored out of your skull, you may find yourself wandering aimlessly around Neopia doing nothing in particular. Ummm... like me. But you don't have to wander around aimlessly doing nothing anymore! I am here to tell you exactly where you can go to do absolutely nothing!... more>>
Our top headlines this week include baby plush toys, more jelly items, Elephante Day and a new set of stamps featuring the war in Meridell. Read all about it here.
Owning Land in Neopia Central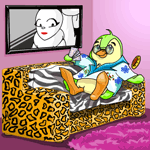 Let's face it, we've all had an interest in NeoHome ownership one time or another, right? With articles in the Neopian Times to instruct you on time and money management, furniture shopping and floor planning found left and right, you're most probably all set. You've saved enough money, and you're ready to start building, but there's just one last question to ask yourself... more>>
Other Stories
"The Cheapos Go to the Golden Dubloon" by too_kule - "For the last time, I am smarter than you!" screamed JadePaw my Starry Koi at the top of her voice. "No you aren't! I'm the smartest of us all!" replied EmeraldBlitz my Fire Krawk. He yelled that equally loud, but not as shrill... more>>


"The Pi (Pie) Exam" by terrabondayle - Devlin sighed as he watched the snowflakes drifting outside of the window. He was sitting behind a wooden desk on a wooden chair in math class, watching the time go by... more>>


"Vullard's Eye View" by ember188 - My name is Sullen, though it doesn't particularly fit me. It's my name mainly because I'm a Vullard, and Vullards are supposedly sullen by nature... more>>


Jelly Sofa?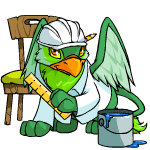 This week's issue is brought to you by: Neopian Furniture

Submit your stories, articles, and comics using the new submission form.