Your questions answered!
Read the answers to the most commonly asked Neopets questions this week in the Editorial section. Each week the most popular questions will be answered by one of the creators of Neopets, so keep checking back to stay updated.
Beggar's Banquet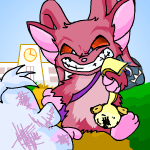 The basic definition for the Gimmies is a disease in which a person covets an item he or she doesn't have, and will usually constantly beg someone else for that particular item, such as an expensive paint brush... more>>
Book 'em!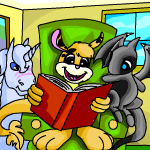 The matter of whether it's well written or not has nothing to do with the success of your book. Only three things matter.
That your title is at least 11 characters long. That your description is very vague. That your book is very rare... more>>
Top stories this week include the Petpet Protection League, Quiggle Day, a whole slew of Buddy Icons, and a mysterious bubbling pit under the ruins of Maraqua. Read all about it here.
Stay in School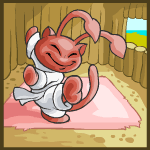 Many people dream about becoming masters of the Battledome. To make this dream a reality, you must raise your pet's stats. There is no way around it. While there are many different ways to do this--Faerie quests, Coltzan's Shrine, and random events can all raise stats--the fastest way to do this is through the training schools... more>>
Other Stories
"Alumrylin and the Monoceraptor" by eatm1ce and shoyru_lover91 - Lumry smiled. He had the best idea of what he was going to do as a thank you for his owner... more>>


"The Misadventure of Captain Glutton" by too_kule - There was always room open to be a Defender of Neopia, but no guarantee of acceptance. It took quite a lot of training and dedication to be a Defender... more>>


"The Search for Sushi" by terrabondayle and t_jones - "Not too much longer, my friend," Devlin said cheerfully. "I can almost taste that tempura fish in its light, crispy batter"... more>>


I Feel SO Much Better Now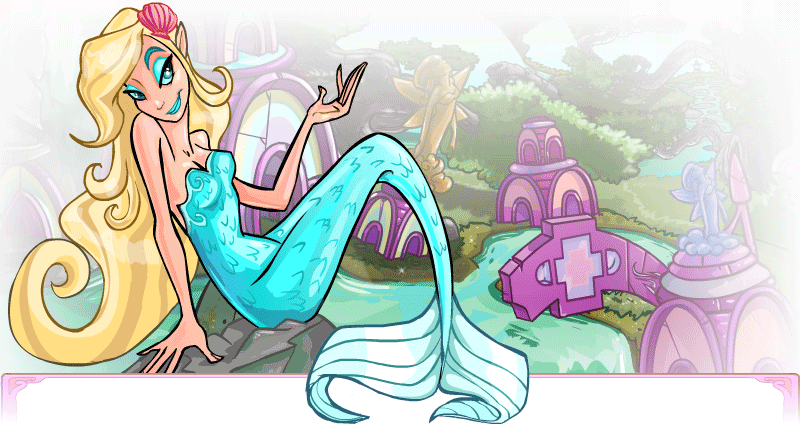 This week's issue is brought to you by: Healing Springs

Submit your stories, articles, and comics using the new submission form.