Your questions answered!
Read the answers to the most commonly asked Neopets questions this week in the Editorial section. Each week the most popular questions will be answered by one of the creators of Neopets, so keep checking back to stay updated.
The Might That is Grarrg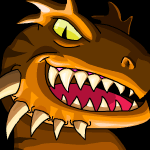 When asked why he decided to step up to the Battledome, Grarrg simply replied, "In this time of peace I find myself feeling very bored. I miss the good ol' days of the Tyrannian War, and me being the Tyrannian Battle Master and all... well, I just wanted to get back into shape. I've been feeling a bit thick around the sides." So, Neopia, we have a new challenger, do you even dare face the mighty battle master?
Give Your Shop the Magic Touch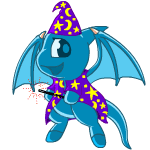 Let's face it, Neopia is growing by the minute, resulting in more customers buying from your shop! Yeah! But who wants to buy anything from a dull looking shop? As if! Give your shop a face-lift with some of the great looking shopkeepers today! Don't forget to check out the fun images too.
The Neo-Market Report
Joining our hosts today will be Jacko the Scorchio, President of Jacko and Sons, Ltd. Jacko will be here to discuss the arrival of his new line of Petpet Paint Brushes, which have taken Neopia by storm. Get the latest news here.
Krawk Island Nippers

Ever since Krawk Island was discovered, vendors from all across Neopia have been trying to set up shop and sell their goods to the people... and the first to do so is Little Nippers . But leave your Neopoints at home--this shop only takes Dubloons.
Guild Spotlight
For entries into guild spotlight: neopiantimes@neopets.com
Zafara Pirates Guild - Join the crew of the S.S. ZafaraFlame, sailing from port to port fighting for justice (and making a few pounds of Dubloons along the way). This guild is for those who are fans of pirates, Krawk Island, and most of all... drum roll please... Zafaras!


Neo-Pet Adoption League (Neo-PALs) - Do you love NeoPets? We all do... right? The goal here is to get NeoPets out of the Pound and into good NeoHomes. If this sounds like something you'd like to do, then this is the guild for you. Adoption over creation, that is the question.


Galaxy Academy - With Battledome Studies, Neopedia 101, Neopian Geography, school is definitely in session. Do guild homework to increase your grade and keep track of your progress with a monthly report card. Crack open those books!


It's NeoFlu Season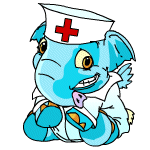 This week's issue is brought to you by: The Neopian Pharmacy

Submit your stories, articles, and comics using the new submission form.