Your questions answered!
Read the answers to the most commonly asked Neopets questions this week in the Editorial section. Each week the most popular questions will be answered by one of the creators of Neopets, so keep checking back to stay updated.
Rodents Taking Over?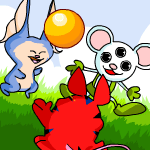 When you think about it for several hours, it's a reasonable question. But lucky for you, I'm saving you the trouble by doing it for you in one simple article. Did you ever notice how many mouse petpets there are, not to mention Meerca popularity?... more>>
Who is the Space Faerie?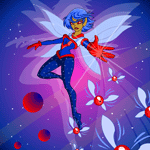 There's one Faerie that is almost impossible to track, let alone talk too. If you did stumble upon her she could easily fade into the stars. That's right, the Space Faerie, an elegant mysterious Faerie who hasn't been seen in a very, very, very long time!... more>>
Our lead stories for this past week include a new game called Toybox Escape, paving stones and patio tables for your NeoHome's garden, a tasty batch of treats from Hubert's Hot Dogs and Pizzaroo, and the highly-touted arrival of the Darigan paint brush. You can read all about it here.
Bank Account vs. Brain Amount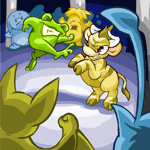 Players have constantly complained about the Battledome. Especially the amount of money it takes. Many argue that it's all about money, and if you've got the cash, you can conquer the 'dome without any brains. Others argue that it's all about brains... more>>
Other Stories
"Rooruon In Flight" by tdyans - Rooruon the mutant Cybunny lay in the front yard of their Neopia Central home, wiggling his large toes happily in the damp grass and enjoying the feel of the warm breeze that ruffled his dark fur... more>>


"The Joys Of Spring" by tolkienlordofthering - "Nooo!" yelled Kmaki, making the walls of the house shake. "You CAN'T get rid of that mommy!" It was time for spring cleaning, the worst part of the whole year, and right now, Arainzil was sorting through Kmaki's room... more>>


"Lupes Really Are Loyal" by tigerlizard5 - Taeru and Sila hurried into the other room with the Elephante. The young Aisha stared at them timidly from the examination table with a cast wrapped around her wrist... more>>


Escape the Toybox!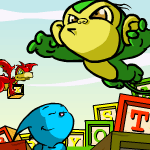 This week's issue is brought to you by: Toybox Escape

Submit your stories, articles, and comics using the new submission form.