Your questions answered!
Read the answers to the most commonly asked Neopets questions this week in the Editorial section. Each week the most popular questions will be answered by one of the creators of Neopets, so keep checking back to stay updated.
Eyrie Can't Remember the Last Time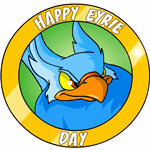 Yay! Eyrie Day is here... erm, is gone at last and if you happened to have one (an Eyrie, you dullard), you were one lucky son of a Neopian. Along with the fifty eight million or so other pets, I wasn't so fortunate--I am a Uni owner. Ack! Who threw that tomato? I'll report you!... more>>
Les Scruples' Guide to Neopian Survival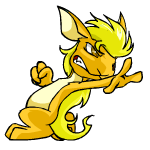 Hello, mates... I'm Les Scruples, and as you may know, I've been canned from my position working on the Krawk Files show, and as such have found myself in somewhat dire straits. Unfortunately, getting published in the Neopian Times pays absolutely nothing, so this article will not help to change my status in the least... more>>
Headlines include "Champions of Meridell," Eyrie Day, more Faerie snowglobes, and the phenomena that can only be... battle ducks! Get the latest on these and other stories here.
Neopian Schools - Don't be Caught Off Guard!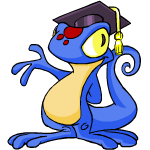 There was so much excitement a few months ago about Neopian Schools, everyone was buying supplies like crazy and getting hyped up. But we have yet to see a URL reserved for Neopian Schools (more commonly referred to as Neoschools) or even an announcement for a long time! Some people may think, "Ah, Neopets forgot again." Well, wrong!... more>>
Other Stories
"Wanted: One Chocolate Kyrii" by scriptfox - I've solved a lot of cases in my time at MonoKeras, Private Investigations, but very few for my own family. Partly it's because there's only the four of us (well and our owner), and partly because I figure it's not a good idea to mix family and business... more>>


"A Dreadful Birthday" by yasashiiyukiko - "Hmmmmm, welcome you are! Your fortune of today here is: You will have unusual luck at the Bank," said Island Mystic to Sandy the yellow Poogle and Neko, her teenage owner... more>>


"Odd Petpets: The Chia-Loving Froiler" by flipp_garuda - Froilers are notorious for hating Chias, and are perfect companions to Lupes. Unfortunately, my Lupe, Charrgoun, didn't want anything to do with the Froiler... more>>


Now With NP!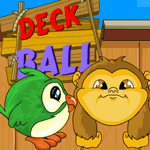 This week's issue is brought to you by: Deckball

Submit your stories, articles, and comics using the new submission form.