Your questions answered!
Read the answers to the most commonly asked Neopets questions this week in the Editorial section. Each week the most popular questions will be answered by one of the creators of Neopets, so keep checking back to stay updated.
Nice Day for a Pet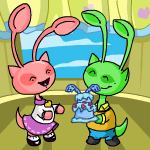 Earlier this week marked Aisha Day. All the four eared pets gathered together and were treated to a giant lot of Fish Flavour Ice Cream, compliments of the Alien Aishas. Must be nice being the 19th most popular NeoPet. Be sure to check the calendar for the next exciting event.
More Celebrating? More Fun?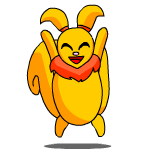 Can you stand all this excitement? Hopefully you said "Yes" because it is possible to do a little bit more celebrating, especially with the brand new fun images. This is Neopia, right? Get out there and make your shop, pet's page, and user lookup as fancy as you can.
The Neo-Market Report
Today, our hosts will be joined by Donna Kougran, President of Faerie Clothing Ltd., who
Neopia Turns Four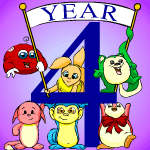 With a healthy diet of Asparagus, Streaky Bacon and Organic Leeks, Neopia proudly adds another notch to its belt. You can look forward to more great adventures, cool items, new pets and much, much more.... Just be sure to get your daily fix of the New Features page so you don't miss out on anything.
Guild Spotlight
For entries into guild spotlight: neopiantimes@neopets.com
|totally.gelertz| - High atop the Air Faerie Cloud is a guild totally for Gelerts. Their master plan: To make a brighter future for Gelerts one step at a time.


The PetPet Society - The PetPet Society isn't just any old guild. They've got tons to do! Fancy a contest? No problem! NeoPets lookin' for a friend? No problem! You lookin' for a Neofriend? No problem! Need a good deal on that Rod of Dark Nova? That could be a problem.


*Aishaholics Anonymous* - We all know that you celebrated and ate Aisha Cake on Aisha Day, but if your Neofriends ever found out how crazy you went for Neopia's most magical pet, they'll probably send you loads of Baked Beans. Well, your secret is safe here.


Time for a Change?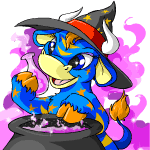 This week's issue is brought to you by: Kauvara's Magic Shop

Submit your stories, articles, and comics using the new submission form.