Your questions answered!
Read the answers to the most commonly asked Neopets questions this week in the Editorial section. Each week the most popular questions will be answered by one of the creators of Neopets, so keep checking back to stay updated.
Crime Bandits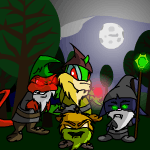 Are you one of those people who jump at every creak? No? Well maybe you don't have an older brother, but if you did I think you'd have as much bravery as someone meeting Dr. Sloth at the gym. *shudders* Anyway, for those people out there who are super-suspicious, here's five Neopian conspiracies to give your head a whirl... more>>
The Plot Thickens...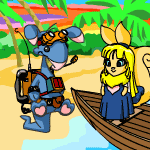 The best and maybe the scariest part of this new escapade is that others will have the opportunity to play and even rate your adventure. So how do you go about creating the ultimate adventure that will thrill your players?... more>>
Top stories this week include a new look for Unis, the celebration of both Kougra and Cybunny Day, and Lord Darigan's attemp to seize control of Neopia. You can read up on these and other stories here.
Maybe we should call him DariGONE?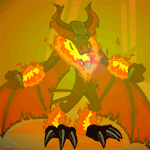 At this VERY MOMENT, thousands upon thousands of Neopians are fighting being roughed up at the hands of Lord Darigan, valiantly attempting to save Neopia idiotically attacking him for fame they won't find. They heal, fight lose, heal, and lose, over and over and over. And then there are the smart folks... more>>
Other Stories
"The Capture Of The Grey Faerie" by frostedfalcon - The village has got to be somewhere around here. Maybe we're looking in the wrong places? The Grey Faerie is hardly going to leave the village somewhere for us to find, is she?... more>>


"The Vullard's Claw" by battlesunn - "A gift, huh? What did you have in mind?" he asked, regarding the old Pet suspiciously. The Quiggle nodded and flashed Ezanna a grin, his teeth yellow and cracked with age... more>>


"Swirlyhorn: Wild, Wild Hair!" by apparent - There had already been a few instances in which I was forced to run out and buy a new hairbrush or a new mirror, and having an upset Uni was not a pleasant sight... more>>


Up and Running!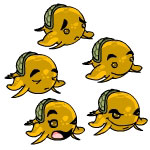 This week's issue is brought to you by: Turdle Racing

Submit your stories, articles, and comics using the new submission form.