Your questions answered!
Read the answers to the most commonly asked Neopets questions this week in the Editorial section. Each week the most popular questions will be answered by one of the creators of Neopets, so keep checking back to stay updated.
Pitching in For a Better Neopia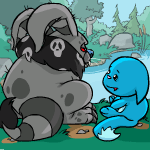 These days it seems like all everyone is interested in is making Neopoints so that they can buy a gigantic Neohome and paint there pets the most expensive color available. It saddens me to think that the people are more focused on themselves than Neopia as a whole... more>>
Look Out Below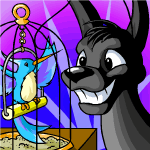 *bang* *BAM* SUNNY! PUP! STOP TORTURING YOUR PETPETS!! Okay, you see? This is what I go through every single day in my Neohome. I can't take it anymore, which is why I am writing this article. I noticed that every single day, I'm the one feeding my Neopet's petpets, walking them, grooming them, ect... more>>
Give 'Til It Hurts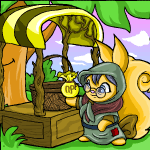 If you are anything like me, you are absolutely SICK of having Neopoints. I mean, everywhere I go it's Neopoints this and Neopoints that -- I can't even walk my pet rock anymore without hearing people haggling in the streets... more>>
Other Stories
"Changing Xueim" by holy_grail - Xuiem sighed and blurted out what he wanted to say. "Holy, I want to be painted a different color."... more>>


"Tag With A Doglefox" by ezrhide - "She gets so much. All I ever wanted was a Petpet, but we could never afford one. Just a little jealous."... more>>


"The Nameless Faerie" by different_dragons - Why would she be sad, despite leading a life much more fortunate than others? Why should she be complaining, of all the things she had? Just why?... more>>


It's Eyriffic!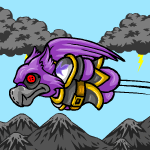 This week's issue is brought to you by: Whack-A-Kass

Submit your stories, articles, and comics using the new submission form.