Your questions answered!
Read the answers to the most commonly asked Neopets questions this week in the Editorial section. Each week the most popular questions will be answered by one of the creators of Neopets, so keep checking back to stay updated.
Balthazar Takes No Prisoners, Steals Your Faeries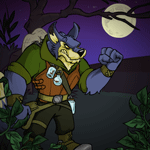 The infamous Faerie Hunter has been lurking around the Battledome all week. Let this be a warning to all Neopians: If he invites you to a fight DO NOT ACCEPT! He is extremely strong. You're not scared are you? Muhahaha! You have been warned. He will not go easy on you. Maybe you should do some shopping for some new Battledome weapons first.
New Hidden Tower Artifacts




Golden Butter Knife? Rainbow Swirly Thing? Tiki Bomb Bag? Rod of Dark Nova? Hopefully you entered the Faerie Queen's Draw and got one of these really, really, really expensive items that you could use to blast your opponents with. Also, start collecting those Tomb Keys or you will be left in the dust.
The Neo-Market Report
Joining our hosts today will be Hugh McKougra, President of The National Neopian Bank. He
No Big Surprise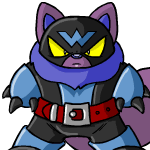 Heavily favoured from the very start, Mr. Roboto skated through the tournament without a hitch. Even will all the talks of Electric Blue Monkey allegedly eating Tigersquash before the final match, Roboto came out ahead and simply said, "What did you all expect? I mean, I did design the game!" For more on the Krawk cup, go here.
Guild Spotlight
For entries into guild spotlight: neopiantimes@neopets.com
Wocky Rescue - A green ball of fur jumps on your shoulder and waves its paw at you. Oh, you haven
Grundo Utopia - Oh those poor Grundos! Is there a place where they can go to try and live a normal life, a life without the fear of Dr. Sloth? Of course there is! This guild is especially for neglected Grundos with a purpose--to show Dr. Sloth who
Neopian Journalists United - Unite together and... erm, write? Yes, they also draw! The members of Neopian Journalist United guild get together to share their ideas, articles, drawings, and stories in hopes of getting noticed in our little world, which we call Neopia (duh). Currently, they are looking for some new reporters.


Fancy a Slice?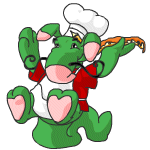 This week's issue is brought to you by: Pizzaroo

Submit your stories, articles, and comics using the new submission form.