Your questions answered!
Read the answers to the most commonly asked Neopets questions this week in the Editorial section. Each week the most popular questions will be answered by one of the creators of Neopets, so keep checking back to stay updated.
It's Just Not Faer!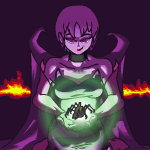 Your pet finds a captured Faerie and being the nice person that you are, you free it. Depending on your pet's level and which Faerie it was, you'll be granted an ability. What does this mean? It means you have access to use that ability in the Battledome... more>>
Aisle Be There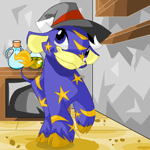 There have been uncountable articles saying, "Restock, you fool, it will make you rich!" I think that has been established. But now you want to restock -- so what? Shouldn't someone tell you HOW? Maybe I'm just putting words into your mouth, but yes, bingo... more>>
Among our top stories this week are Back to School news, Grundo Independence and Kyrii Day, as well as a new game called Chemistry For Beginners. Get all the news here.
Gold Rush!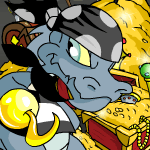 Arrrr matey! Just when ya thinks ya seen all that Krawk Island has to offer, another game be comin' to play. If ya arrr a fan of Scorchy Slots and ye have an addiction to Brucey B Slots, then ya will be one to love this latest of slots games. Black Pawkeet is the name and slots is the game... more>>
Other Stories
"Layleeah and the Greedy Balthazar" by avajoseph724 - Layleeah's legs were getting very tired, and she stopped in the Haunted Woods for a few breaths. But what Layleeah didn't know was that lurking through the woods was another pet... more>>


"Magnolia and Agent Twin Star" by peachifruit - Tom the yellow Draik waved his flashlight about carelessly, hoping it would provide some form of amusement that dull night at the Neopian Museum of Fine Art... more>>


"The Petpet Shop" by smileyface12_5690 - I heard the bells attached to the front door jangle. Turning around, I faced my first customer of the day. She was a Halloween Ixi, and a very young one at that... more>>


Who Are You Calling Unstable?!?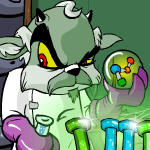 This week's issue is brought to you by: Chemistry for Beginners

Submit your stories, articles, and comics using the new submission form.