Your questions answered!
Read the answers to the most commonly asked Neopets questions this week in the Editorial section. Each week the most popular questions will be answered by one of the creators of Neopets, so keep checking back to stay updated.
Maybe NOW they'll notice me!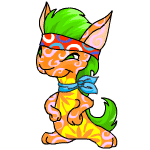 The Noticeboard is one of the best places for a Neopian to advertise anything related to Neopia. You can post shop ads, guild ads, pet pages, requests, anything! Of course, it can get a little pricey... more>>
Have I got a deal for YOU!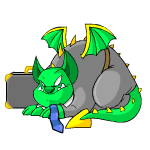 So you're getting along fine on Neopets, you're not rich but you're comfortably off and everything is going swimmingly. Then suddenly... BAMM! It happens. You get one of those super expensive unbuyable items, the sort of item you've always dreamt about and hoped for, but suddenly you're at a loss... more>>
Moehog Day, crepes from the Tropical Food Shop, and the arrival of TWO new paintbrushes are just a few of the stories that are making news this week. Get all the latest information here.
Keep it coming, minions!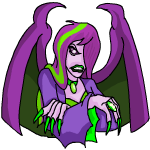 There seems to be mixed opinions about Jhudora the Dark Faerie... However, none of this answered my question about what she does with the stuff. So I got up my nerve, and got my four Neopets to go to Jhudora's Cloud and investigate... more>>
Other Stories
"Superhero Tryouts for Jack the Lupe" by arachneafemella - It was that time of year again... Superhero Tryouts. At the Defenders of Neopia Office, long lines of masked good-doers to-be extended throughout the building... more>>


"The Deepest, Darkest Evil vs. Little Dippaw" by al_the_chia - The little Lupe found himself in a dark, mysterious place, with no apparent floor, ceiling, or wall. It was completely silent... more>>


"From the Files of Dimension Destiny Shoyru, Private I" by aishaluvver123 - It was a day like any other day. Thieves were thieving, muggers were mugging, and kids were being forced to take accordion lessons by their parents...more>>


Ready, set... GO!!!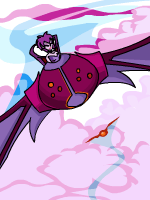 This week's issue is brought to you by: Faerie Cloud Racing

Submit your stories, articles, and comics using the new submission form.