A crafty Aisha escapes from the pound with a few of her buddies...
by 0TwisteR0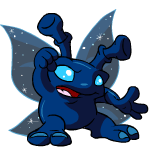 Hunt For Fire_Faerie_Tears: Part One
Everyone wakes up to find their sister, a Faerie Grundo, missing...
by JadeDragon1984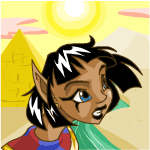 The Guardian of the Lost Desert: Part One
I am the Sand Faerie, guardian of the Lost Desert. You
by siriusvapor7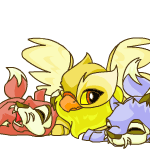 A pack of Lupes adopt a baby Eyrie and treat it as their own, but not without a few problems here and there.
by Tdyans
Headlines
Neo-Pet Adoption League (Neo-PALs) - If you love NeoPets and dislike the pound, then Neo-Pet Adoption League (Neo-PALs) is the guild for you! We try to keep all NeoPets out of the pound and in good NeoHomes by adopting them, giving them foster care, raising their stats, and then finding them good owners.


Other Stories
In a Pickle
As they were walking through the Dark forest they heard strange and scary noises; Weird and ugly animals, and mushy and disgusting swamps...
---
Mount Usulin High
Another Usul raised her hand...."Umm it's like when you like totally put like hair spray in you like add like gel and like sparkly stuff Teehee!!"
---
---
The Big Spender
If you play a lot of games, earn a lot of money, and still have an empty bank account, this guide was made just for you.

by m1rina1
---
---
---