A crafty Aisha escapes from the pound with a few of her buddies...
by 0TwisteR0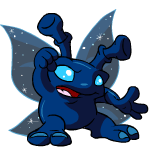 Hunt For Fire_Faerie_Tears: Part One
Everyone wakes up to find their sister, a Faerie Grundo, missing...
by JadeDragon1984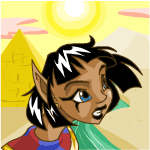 The Guardian of the Lost Desert: Part One
I am the Sand Faerie, guardian of the Lost Desert. You
by siriusvapor7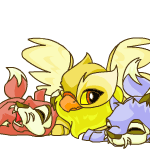 A pack of Lupes adopt a baby Eyrie and treat it as their own, but not without a few problems here and there.
by Tdyans
Headlines
Bring Your NeoPet Home With You!!!
You can now buy the brand new Plushies and T-shirts in our new Online Store! Woohooo!!!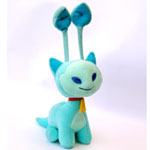 Other Stories
In a Pickle
As they were walking through the Dark forest they heard strange and scary noises; Weird and ugly animals, and mushy and disgusting swamps...
---
Mount Usulin High
Another Usul raised her hand...."Umm it's like when you like totally put like hair spray in you like add like gel and like sparkly stuff Teehee!!"
---
---
The Big Spender
If you play a lot of games, earn a lot of money, and still have an empty bank account, this guide was made just for you.

by m1rina1
---
---
---