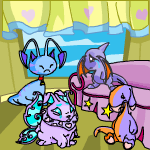 An Eventful Week: Part Two
"This is an allergy shot. I give it to NeoPets when they have an allergic reaction to something."
by clumsy_17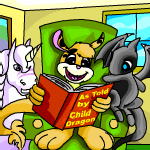 As Told by child_dragon: Part Five - Netsuko
I heard a yell, then saw Un-eairkagh stop suddenly as his kinetic energy was transferred to someone else...
by child_dragon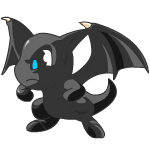 Does Free Will Matter That Much? Part Two
"This place is weird," the Cybunny squeaked. "I wanna go home."
by shattaga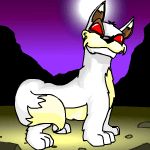 Doomsday Rider: The Final Rush - Part Three
"I'm afraid something has happened to Anubis," she told us.
by yugo149
Doppelganger: Part Three
"You are defenceless against even my simplest magic... you are a disgrace," Deres said...
by the11thwiseman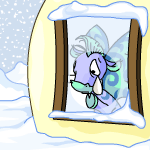 Legends of the Seasons: Part Five
"That was a good story Maxi," Moeioe yawned, "But I wouldn't want to hide from you guys forever."
by tdyans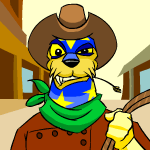 Rebirth: Part Four
The next day was bright and sunny, and everyone was in great spirits as we saddled up and headed for the Great Rock.
by solargriffin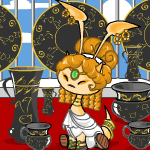 The Aisha Chronicles: Part Two
"Man, those coconut-heads can't fight for jelly beans!" the Shoyru replied, laughing.
by neopuppylove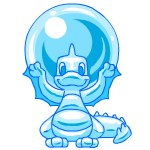 The Ice Scorchstone: Part Three
"Oh well," I sighed, "I suppose you can come with me but you must not cause any trouble."
by fire_faerie_8080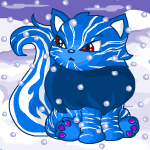 The Rogue Wocky: Part Two
"Who are you, and where am I!?" she demanded.
by hazelrat31
Headlines
"The Sludge Hunter" by ootachi17 - Ever since she was a tiny baby all she played with was Sludge. She has collected Sludge from across Neopia for years. Ooshoryu has Sludge from the icy North, from the vast desert to the south... (read more)


Other Stories
The Blessed Lupe
He was transfixed by the strange object and stood staring at it. A purple light began to form on the tip of the sharp little appendage.
---
---
---
---
---
---