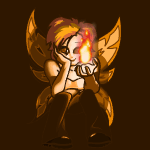 All Because of a Scarf: Part One
The Fire Uber-Faerie just shook her head with disapproval. She placed the ashes of her old scarf into my hand.
by katchi_k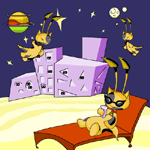 "I still can't explain it. I still don't know how I left the monotone grey world that is the Earth, and entered Neopia..."
by cjackson151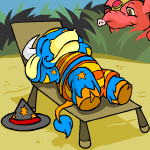 "OH, HI KAUVARA!" she called excitedly.
by my_dog_is_named_sam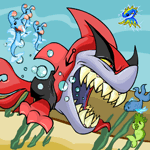 The Cheating Cheat! Scoundrels: Part One
Fernypoo closed her eyes shut and turned around. She couldn't bear to watch. Spectre winced at the sound of that screech...
by gzusgirl
Headlines
"A Krawk's Story" by silvermoonlupe - The first thing I can remember is that I was lonely. I was born in the jungles of Tyrannia, although I didn't know it at the time. To me, it was my only world. It was always dark... (read more)


Other Stories
The Blessed Lupe
He was transfixed by the strange object and stood staring at it. A purple light began to form on the tip of the sharp little appendage.
---
---
---
---
---
---