Headlines
Stop Those Shoppers!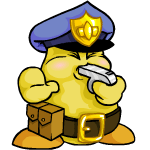 Are you a shopkeeper who doesn't want to sell anything? Annoyed when fellow Neopians come to put money in your till? Tired of putting all that money in the bank? I know just how you feel! It's terrible when you make a profit, isn't it?... (read more)
Other Stories
---
---
---
Gardening Tips
So, pretty soon it'll be planting season, and you'll be wondering what sort of plants to put in your garden.

by jlinker2
---
---
Doppelganger: Part One
"My own room... nah... I'd hate to live alone. I always get a feeling someone is following me if I'm alone..."
---