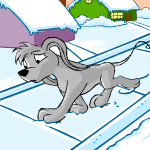 The truth is that I'm not ready -- I will never be ready. How can you be ready to commit a crime?
by chocolateisamust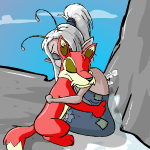 Grey Despair, Golden Hope: Part One
"Pipe down, you pathetic, sniveling excuse for a Faerie," Maloporg sneered, poking Treali's back with the tip of his sword and jerking on the rope that bound her hands like handcuffs.
by ridergirl333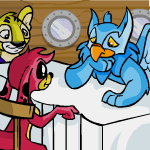 One Simple Dinner at The Silver Dubloon: Part One
"Look, we're going to have Family Time At A Sit-Down Restaurant, whether you like it or not. And don't you ever get tired of that pickle pizza?"
by tennmagpie
Headlines
Tyranny For Beginners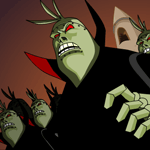 So, you want to be an Evil Overlord. You've got the walk. You've got the talk. And you've got the gruesome minions. But what's going to give you the edge over all those bad boy wannabes? I mean, anyone can say a few bwahaha's and train an army of Faellies to their command. You've got to have the Look. You need to project the image that says "Hey, over here! I'm gonna brainwash you into doing my dirty work!"... more>>
Other Stories
A Lab Rat
"Well, I got the last piece at the auctions today. Which means that one of you will start going to the lab ray from now on."
---
---
---
---
---
---