Editorial
Hanukkah started on the 29th, by the way. It's not fair that you're doing everything about Christmas, and you don't even mention Hanukkah! >:(
Well we try to keep any religious holidays out of Neopets as it kind of spoils the whole fantasy realm thing. We make an exception with xmas as it is a time of celebration the world over in one way or another. Anyway here is a big Happy Hanukkah! to everyone out there from the whole Neopets team.
Please can you tell me where the soup kitchen is because I can never remember?
The Soup Kitchen is Here. Alternatively if you click on 'Shops', and then go to the 'Market Place' there is a link from there. Just click on the big black pot.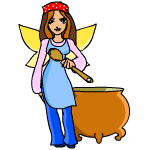 How can you tell who is who on the Whack-a-staff game?
Everyone is their character from the Ski Lodge and Sacrificers.
The Pineapple Chia Pop: how come it is not listed as anything when you search for it? How are you supposed to make your pet one if you can't find it? - Siobhan1117
The Pineapple Chia Pop is sold in the Snow Food shop, although it is super rare. I am not sure where you are searching for it, but you should try the Market Place. Someone is bound to have one for sale in their shop.

Where can I go to see the Jazzmosis Xmas Concert?
You need to go to the Concert Hall in Tyrannia to see any band play.
In Pyramids, exactly how many times DO you need to win to get a gold trophy? - Dlfncatlvr
Hmmm... I honestly do not know. I am completely guessing here but probably around 5.
What was the first item ever made for Neopia? I thought it was the grapes, but someone said it was a faerie. - JoyLovesAishas
The first item ever created was a green apple, closely followed by a bunch of grapes.



What keeps you motivated? (By the way Chicken is my Motivation in case your wondering ;) ) - horsecrazy4u
Erm.. probably my cats. They are so demanding that they make sure I am always motivated :)
Is there a Christmas Shoyru available? - RyuNoKuro
Not currently no, you can see what pets can be painted Christmas at the Rainbow Pool, or by clicking on the Merry Outfits link in Snowy Valley.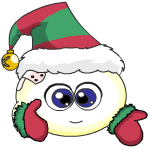 How old is Adam and when is his Birthday?
Adam is 26 years old and his birthday is the 20th of December.
Would you please give the Neopians some info/clues on what will be the next "special" in the Art Gallery?
At the top of the Art Galery page is some scrolling text. This always displays the next specials that we are accepting entries for.
What is the most powerful snowball?
That would be the Stone Snowball, although the Sticky snowball is pretty powerful too.



Is the Christmas Wocky Plushie magical? Will it turn my Neopet into a Christmas Wocky? - truefriend88211
No, it is just a normal plushie. If a toy is magical, it will have the word magical in its name.
Is the Shop Wizard a JubJub, or an orange Fuzzle? - Zebrazoo
He is most definitely a JubJub.
Who does that Hamtaro plushie thats on the Neocam belong to?
Ha ha.. i am afraid the proud owner of Ham Ham is El Picklesaur.
Are any of the Neopets team planning on seeing The Lord of the Rings The Two Towers which comes out December 18? - Alatariel1202
Yeah! I think most of us have seen it at least once by now, we are all huge LOTR fans :)
On the Plushie Tycoon we pay for ads in The Neopian Times. Where are these ads?
Just like the plushies you make, the ads don't really exist.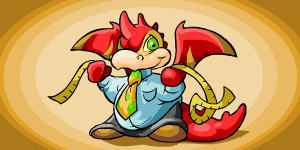 Is the Natalie 'Darrell' Portman (alias Mr. Pickles, aka El Picklesaur) person that you mentioned in the editorial last week the Natalie Portman that plays Padme Amidala in the Star Wars movies? - starwarsleia
No, he has nothing to do with Queen Amidala, we just called him that for a joke.
I loved the animation for the Advent Calender on December eighth. I was wondering, will you ever changed zafaras so they are that pretty bright red like that, instead of the weird maroon they are now?
Erm.. maybe, it depends how popular it would be really.
Is there a spoiler telling every single piece of furniture, or do we have to find out for ourselves?
I am afraid there isn't currently. although this is something we may well make soon. For now, you just have to find out for yourselves.



I don't know how to figure out NST time, I checked under World but it said the exact time as mine...Is that right?
That means you are in the same part of the world as the Neopets office. You don't need to do anything, the time is always displayed as NST.
Donna what's your favorite kind of cheese? - ashley21m
The best cheese in the world EVER is a welsh cheese called Y Fenni.
I bought an item called giftboxes. On this description its says "These boxes can be used to surprise your pet with the perfect gift", but when I tried to use the giftboxes nothing worked. What are the giftboxes really for?
Erm.. they don't actually do anything, they are just a gift.



Is It True That If You Finish The Whole Illusen/Jhudora Quests You Get Frozen If Your Not Good Friends With The Staff? People Have Been Saying That And I Was Wondering If We Would Because That Would Be Unfair
Nope, if you manage to complete both you deserve a medal though as it is super hard to complete just one!
---
Need more help?
If you have a question that you think should be answered here, e-mail it to editor@neopets.com. The most common/bizarre questions will appear here next week.