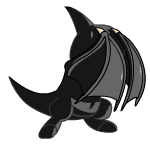 A Dark Christmas
I'm as tough as nails. The name's Dark Night. You probably heard of me before...
by 2hot4u181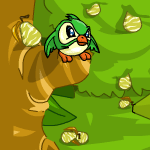 A Pawkeet in a Phear Tree
It was the night before the Day of Giving, and over at the Neopian Pound, two creatures were stirring...
by arnequis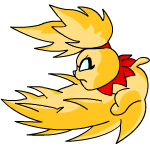 A Wartime Christmas
Getting his NeoHome ready for the Christmas party had proved much more work than he had anticipated. He had invited forty or so guests...
by noremac9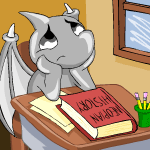 Black and White
Fourth Period. Neopian History. I sat at my desk, propping up my head with my paws.
by cutiemew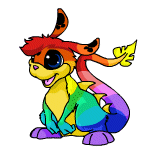 Charmy's Christmas
Charmy was excited about Christmas. She was born one month after it, in January, so this was her first one.
by miss_laddy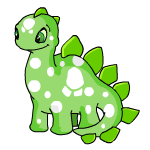 Crossroads
And so, despite herself, Jan found herself doing something she hadn't done in years; she walked to the window and found the Neopian first star...
by starhamster42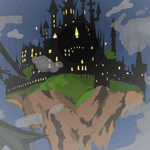 Draconian Homecoming
I stumble unconsciously and walk for what seems like miles, and then fall. Everything goes black...
by leb388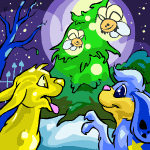 Golden Christmas
They hovered over the tree, now gleaming in starlight, and then settled on its branches...
by shelleylow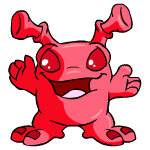 Guildless in Neopia
It was still hard to understand how guilds worked, but as far as Zelkon could see they were large groups of people with nothing better to do.
by loveablepet2007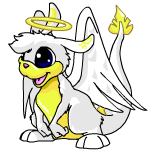 Jingles
My pets and I had just moved into a NeoHome on Terror Mountain. Snowflakes of all sizes danced through the sky...
by poy222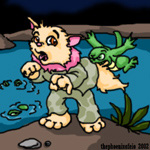 Krawk Files: A Very Keri Christmas
The infamous PetPet conservationist had been enjoying some well-deserved rest after his harrowing visit to the horrible world of disco, and now, the Christmas season was at hand.
by shidi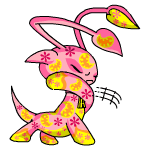 Magnolia and the Christmas Caper
Magnolia shuddered. It wasn't only the cold weather that caused her to shiver, but the height of the mountain as well.
by peachifruit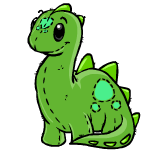 My Evil Chomby Plushie
The Chomby Plushie was still whacking me in the head. It was very, very painful as a matter of fact.
by squieshie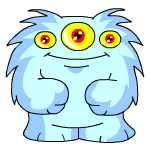 Oputuk and Cumulo: The True Meaning of Christmas (Fake Meaning Included)
"I love Christmas! And I love Kyrii!"
by blueberry13579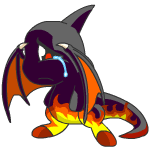 The Clumsy Shoyru
"Practice makes perfect!"
by sunshine_826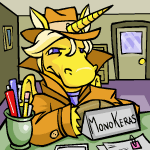 The Eye of Burning
I was in my office at MonoKeras, Private Investigations the morning that the eye fell into my possession.
by scriptfox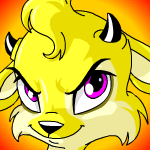 The Ixi Of Doom and The Attack of the Mordegan Clones
"Yes, Shelly, I'm perfectly aware of the consequences of becoming battlesunn's new lab pet..."
by battlesunn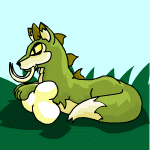 The K-Files: Of Mages and Airaxes
In the land of Tyrannia, oh so many human centuries ago, the land was much different. It was ruled in a tyrannical fashion...
by aurora253