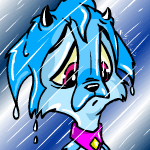 A Taitl Tale: Part Four
I couldn't see any helpless Neopets anywhere, so I decided to go back up to the surface.
by squieshie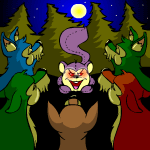 Attack of the Evil Meerca Plushie: Part Three
His name was Eville Merka Plushe. Neopet and monsters alike trembled with joy and fear at the mention of his existence...
by al_the_chia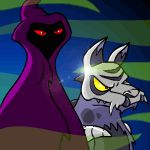 Broken Glass: Part Five
Hope stood in the ruins of Meridell along with the rest of the hybrids. It was their fault. All of it.
by averyangryshaylir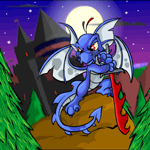 Cry Havoc: Part Two
I followed his gaze across the field where it landed on a Scorchio, nearly twice the size of the normal ones, skin a deep red and wielding a staff...
by child_dragon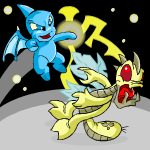 Doomsday Rider VII: Military Intelligence - Part Three
"I want it to destroy two irritating Shoyrus. One blue that has reached Hyper form stage 2, and the other white with one eye and tremendous power..."
by yugo149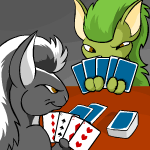 Double Kyrii Handful: Part Six
By the time Heilley and Kootmufin managed to hold their eyes steady, they found themselves sitting side by side with their paws tied together...
by scriptfox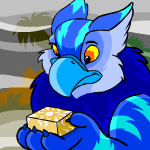 Dragonmist: Part Two
He pointed to the ancient hieroglyphs with a shaking paw. "See this? It says -" he then rattled off some incomprehensible words and phrases.
by jenjen26785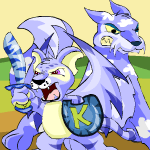 Guardians of Neopia: Darkness Creeping - Part Four
Alkuna sat down, grinning slightly, knowing she had our full attention.
by alkuna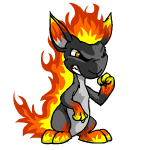 How I Helped Destroy Neopia: Part Five
"Oh, that Crown..." she said aloud, "The Crown of Ultimate Power. I do know something about that."
by hippiesoul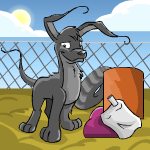 Needed Too: Part Eight
Dantam opened his eyes wearily, wondering as he looked around at the quiet darkness of the junkyard if he'd only been dreaming.
by tdyans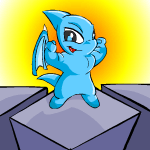 The Bravest One: Part Two
When he woke up, he had a damper collar on and both of his wrists were chained to the floor.
by flamehead2k214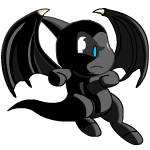 The Legend of the Shadow Shoyru: Part Two
"One thousand years ago, when Mystery Island rose above the ocean waves, a terrible shadow befell it, causing the Nurako plants to sway with terror..."
by ditzydarlin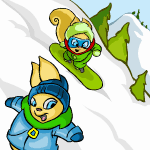 Usuls Don't Snowboard II: The Ridge of the Vanishing Usuls - Part Three
That did it. I wasn't going to be pushed around by the likes of them. "Lead me to it," I said simply.
by shelleylow