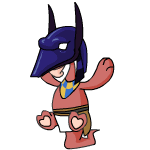 Celebration Memories: Part One
Hi. My name is blchocobo. Things have been winding down lately into the gray of winter.
by scriptfox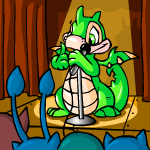 Scorchios and Superstars: Part One
Last week, big Hollywood producers had discovered my brother Emerald's talent for comedy. Now, they wanted to see him in action.
by ridergirl333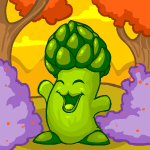 The Asparagus Chia: The Coltzan Case - Part One
Somewhere, at a not-so-secret hideout in the Deserted Fair ground, lives a Chia like no other. Ordinary green Chia by day, an asparagus-wielding, crime-fighting action hero by night.
by bluescorchio104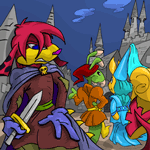 The Zafara Assassin 3: Swamplands of Tisitan - Part One
I awoke the next day before sunrise, with a cool chill running down my back. I opened up my green eyes, and looked down at the bundle of fur at my feet, and smiled.
by meratocat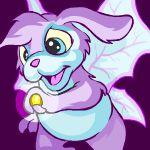 The Time Twisters seldom had company, so Millyum approached the door with caution. She had her ring ready in case of an emergency.
by too_kule
Headlines
"Jingles" by poy222 - I looked out the window and smiled with satisfaction. My pets and I had just moved into a NeoHome on Terror Mountain. Snowflakes of all sizes danced through the sky and gently landed into an ocean of snowflakes... more>>


Other Stories
---
---
---
---
---
---