Editorial
How come the Neggery has Brown Negg value at 1 negg point but there is no such thing to be found as a Brown Negg - Stich4321
Oops, that was just the basic Negg, I have changed the name so it is called Brown Negg now.
When is this playstation 2 game scheduled to come out, at least, a ball park time? I need to know when I need to be prepared to sell my soul ;) - Czerniana
Hehe.. It is due to come out end of summer/early winter 2005.
Why doesn't the Techo master give free lessons? - Kenshinfan16
Cap'n Threelegs trains anyone, the Techo Master is more particular about his students and doesn't give freebies.
Can you PLEASE tell me how to beat a challenger from Defenders of Neopia, without it being on your list of Battledome opponents??? - Animalmadoogs
I am afraid you can't complete Defenders without finding the opponent as a Battledome challenger.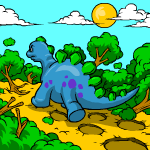 EVERYONE CHANT NEOQUEST 2 NEOQUEST 2 WE WANT NEOQUEST 2!!!!! - Greatman330
Good News! All the art work has been completed and we are just on the final stages of testing.
Is Hannah an usul or not? She looks like an usul but doesn't have any neck fur, does that mean Usul's are going to have a new look? - naughty_kid91
No, Hannah is just a rather unusual Usul, the whole species is not going to get a makeover. Maybe she hides it under her dress.
Okay, I have been trying for six months now to get Meuka as a battledome challenger. I really like defenders of neopia but I can't play anymore until I get Meuka. I am getting really frustrated and have already wasted a zillion np on the wheel of excitement. I think this is extremely unfair. Is there another way I could get meuka? I think I deserve it by now and now it's just making me angry and ruining the game. Six months is a looong time. - erin_is_the_queen
Ok, Ok, we will make Meuka easier to get starting next week :D
Is there a snot paint brush or one coming out soon? Because I don't know how to paint my pet snot without one. - phredmnbvcxz
I am afraid not, you can only paint your Neopet snot by using the Lab Ray.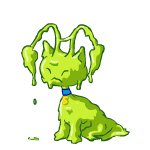 Why is the month of Eating before the month of Hunting? o_0 - thepetdancer018
I guess they ate all the food and then needed to go out and hunt for more :)
Why is the Mootix under MISC. in the how to draw section? Isn't he a petpet? - ___allie_kat___
No, Mootix is a petpetpet.
Donna, do you like chicken? Does Adam like chicken? - Rose_marry
Yes chicken is yummy, in fact Adam ate a whole one last night!!!
Last week you said that Faellie, Anubis, Pawkeet and Warf plushies would be going on sale in the U.S.A. I live in the U.S.A. and absolutely LOVE Faellies!Would you please tell me when they are going on sale and where? - Cookiekiss
Sorry, I got the dates wrong, they actually go onsale in early February.
Hi, I was playing Splat-A-Sloth and I beat my high score. I got 257 points, but I didn't get my neopoints when it sent the score. Why not? This happened on January 15, 2004. - blackfox445
Did you not read the news on the 14th? Dr Sloth made an appearance and decided that nobody should get rewarded for playing Splat A Sloth, we fixed it late evening on the 15th.
Why is there a Sloth Appreciation Day?Everybody hates Sloth,remember. - Killer1056
That is what we thought, but it seems that Sloth has his supporters and they were very happy that there was a Sloth Appreciation Day despite him being an evil mastermind who tries to enslave Neopia!
---
Need more help?
If you have a question that you think should be answered, click here and you can use our submission form. The most common/bizarre questions will appear here next week.