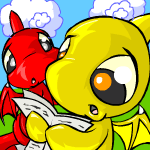 A Week at Camp Shoyru
"I am Ellin, Miss Ellin to you. I run a tight camp here. There is to be no misbehaving whatsoever. Do I make myself clear?"
by elilac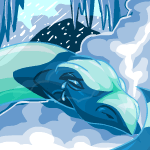 Algid
In return for these many treasures, the Neopians stayed and kept the Snowager company. That was his problem; he absolutely despised being alone.
by christinetran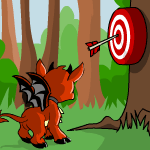 Daine's Sea Sadness
"Oh no, where's she going? I'm going to follow her, guys, and..."
by taipeiss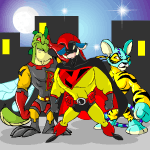 Defenders vs. Juhne the Liberator
"Fuzzy says Juhne's secret hideout is underground, and the entrance is under a large rock..."
by monarchistknight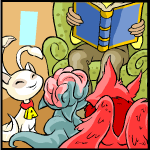 Melodramatic Stories and Tales
"I bought it yesterday," she chirped. "It's the unabridged version of the Neopedia! Full of stories and tales and articles--"
by erika_idle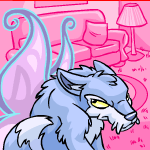 Pet-Sitter of Doom
"Keorin, this is my little sister, Ann. I'm going to be away for a month at summer camp, so she's going to be taking care of you..."
by ieva_kasku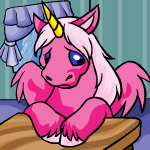 Pinky - The Lonely Pink Uni
Pinky ignored Yasmin. The idea of a baby in the family was terrifying. Pinky could never ever share a place in Yasmin's heart for a little baby!
by mulan1990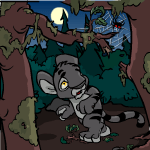 The Legend of Merriwillo
"I don't know how much more of this I can take, Konrad," Rollo whimpered five days later while they still lingered in the forest.
by ezrhide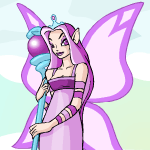 The Setting Of The Stones
"Why did Fyora abandon it? Why should we not repair Neopia now? We can heal it quicker than it can heal itself."
by oily106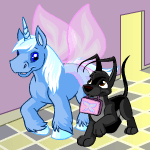 The Uni's Tear
"I'm positive. It'll be fun. Besides, you're my friend..."
by tolkienlordofthering
Headlines
"Algid" by christinetran - Ages ago, way before the time of many things that we know now, the Snowager wasn't the terror that it is today... more>>


Other Stories
---
A New Year With Dear Roxy
Roxy arrives back after a winter vacation of holidays, parties, and snowboarding on Terror Mountain. She's ready to offer her guidance to the population of Neopia.
---
---
Neoschool of Nightmares: Part One
Torkkin followed Shadowcat as she peered into a dark classroom and bumped into her as she came to a quick stop, "Ow," grumbled Torkkin as he rubbed his beak, "what's the hold-up Shadowcat?"

by lunagirl52
---
---
---