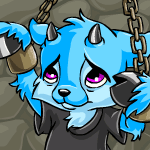 All The Colours: Part Sixteen
I frowned. "Only a few hours. How are Immacolata and the Kougra Twins doing with the X-Scrub 4000?"
by hot_pink_lizard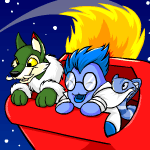 Al's Lupological Holiday Extravaganza!: Part Three
"Amazing! Some of the Lupes are exhibiting primal behavior through some kind of sluggish attempt at dance!"
by al_the_chia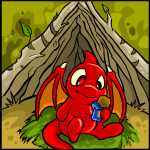 Bart Mint Bart: Part Two
Who did that voice come from? Did I just imagine it? BattlerJoe supposed it was possible.
by futureshrinksme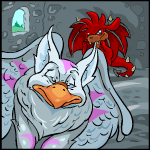 Dark Flame: Part Sixteen
No one argued with my plan. We kept moving, pressing on. Our pace didn't allow for as careful travel as before and as a result several of us wound up stumbling and almost falling as the tunnel floor changed.
by child_dragon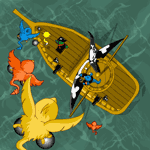 Deckswabbers and Destinies: Part Five
My face blanched as I remembered the last thing I saw before I went under...
by ridergirl333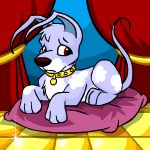 Gelert's Pride: Part Four
Mystic goes over to Sunshine's place to do homework and study. But she then spots something in Sunshine's room that is quite a shock to Mystic..
by softcouch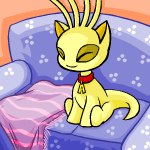 Katanya: Part Six
"Lousy Slorg-eating Grundo," he muttered, dusting off his jacket, "I hope they chop of his toes and serve them with lint…"
by amysaisha101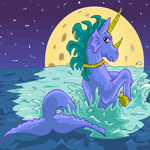 Legend of Harquin: Part Seven
"It's like no place I've ever seen," Cowrie breathed, her eyes shining as she drank in the captivating sight.
by shelleylow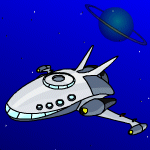 Operation Neopia: In The Beginning -- Part Three
"Well, thanks Dawson. I'd still like to study this scroll, though. It's very interesting..."
by monarchistknight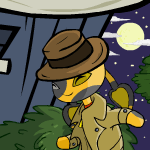 The Emerald Weapon: Part Four
"We are fighting for the right to have Immortalmina as our owner. Whoever loses will stay here, in the core of Neopian, forever..."
by immortalmina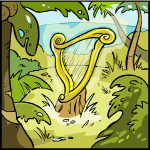 The Faeries Harp: Part Two
Sthenos opened his eyes, knowing his trick was up, and that he had better face them. He could not see the faces of his captors despite the improved view...
by tikisplat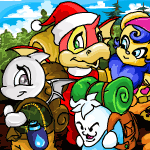 The Haunted NeoCamp: Part Three
"You mean, w-w-were really going into the woods?"
by baby_dragon_81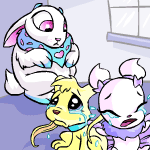 The Return of the Terrible Two: Part Two
"'Anyway, the second reason I'm contacting you is to ask you something. Would you… would you consider babysitting the twins again?'"
by bqueen6430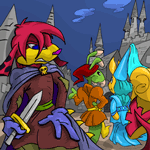 The Zafara Assassin 4: Darkness and Light -- Part Eight
"I don't see why you just can't sleep with us Zarrel," he said. "I doubt anyone will come this way, and even if they did they would probably pass us by."
by meratocat