Welcome to the latest edition of The Neopian News Brief, your one-stop summary of everything that's going on in the world of Neopia. Some really cool things took place this week, so let's get right to it, shall we?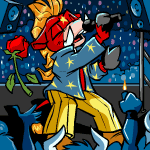 Our lead item this week is the arrival of Moehawk, Neopia's wildest punk rock band. This red-hot trio have brought their raging riffs and turbulent tempos to the Tyrannian Concert Hall for a set of shows that's sure to have the mosh pit in a frenzy. The anticipation for these gigs has been absolutely rabid, as fans have flocked to the Tyrannian Plateau for a chance to see their favourites rock out in a most righteous manner...

Even Hubert the Mynci has gotten into the spirit, releasing the punk rocker hot dog as one of four new snacks in his stand. This hard rockin' hot dog comes complete with an onion ring earring, and joins the asparagus and butter, strawberry, and salt water hot dogs as this week's newest flavours.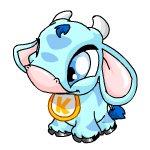 Also making news this week is the addition of three new species to the ever-growing list of those capable of using the baby paint brush. On Tuesday, baby Kaus and Kyriis were released, while those hoping for a baby Bruce got their wish on Friday. With all these baby pets running around, it's been awfully hard to get a good night's sleep lately...

Horus owners got a pleasant surprise this past Tuesday, as their beloved birds were the recipients of four new Petpet paint brush styles. Now, your Horus can head to the Petpet Puddle and return sporting a blue, green, purple or cloud look.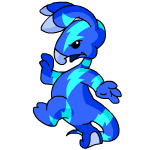 This past Thursday was special indeed, as all Neopians joined in to celebrate Blumaroo Day. Everyone's favourite tropical tunewhistlers were not only rewarded with the usual slate of books, baked goods and Battledome goodies (weapons, moves, and free training), but they also got two new paint brush styles (island and electric), and were featured in Thursday's Art Gallery and Caption Contest.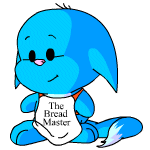 If you visited the Bakery on Friday, then there's a good chance that you got a whiff of their latest taste sensation; that's right, I could only be talking about... sausage rolls! These golden brown puff pasties come in six different tantalising varieties, including cheesy, extra meaty, and even sugary sausage rolls (which, strangely enough, contain no sausage... interesting).

Speaking of bizarre food combinations, three new Cooking Pot recipes have been discovered. Can you figure out the secret ingredients that go into creating a seawich? Well, if you think you know what it takes to please the mighty Pango Pango, then by all means, head on over to Mystery Island and give the Cooking Pot a whirl.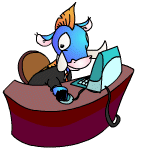 Now it's time to take a look at this week's top stories from the world of finance. After struggling mightily and declining nearly three hundred points during the past three weeks, the Neodaq managed to stem the tide and bounce back with a spirited forty-point rally. Leading the way during this recent resurgence has been The Neopian Auction House, whose shares nearly doubled in value this week, climbing from forty-one NPs a share all the way up to seventy-eight.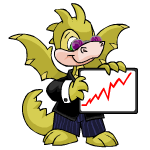 Also posting a large gain was Lupe Consolidated, which had absolutely collapsed during the previous month, falling from 104 NPs a share all the way down to twenty-seven NPs. This week, however, LUPE was able to rally and go up an encouraging twenty-six points, entering trading on Friday at fifty-three NPS a share.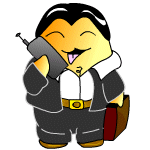 Despite this latest surge in the market, there were still a number of companies who continued to struggle. Leading the way among those unable to get their act together was the Unis Beauty Salon, who failed to build upon last week's thirty-eight point rise, instead opting to tumble a disturbing seventeen points a share. Also taking a nosedive was BOOM! Boom Boxes, whose shares went down for the third consecutive week, sinking all the way to 107 NPs a share.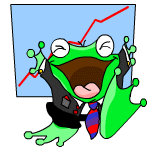 To the relief of most Neopians, Virtupets was one of two companies that fell below the 15 NP mark this week. Also, as a further indication that the Neopian economy is well on its way back to normal, a whopping eight companies began trading again after climbing back over 15 NPs. So then, with BOOM's dominance (at least, momentarily) curtailed, and a number of companies resuming activity on the Big Board, can investors truly believe that a sustained economic recovery is really in the works? Only time will tell....