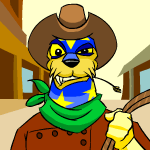 Alliances: Part Two
I watched them fade into the night before returning my attention to the white Lupess and was rewarded with a rather amusing scene. She still had her dagger raised threateningly above her head...
by solargriffin

Fields of Green: Part Three
Jackie couldn't stop herself. She stared at him, blinking. "YOU never had a friend? Why not?!"
by gzusgirl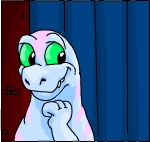 Harry's Debut: Part Five
"I'm ready," Harry said. And in his heart, he knew he was.
by shidi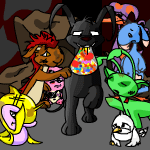 Needed: Part Seven
Cap had used his ability as a Skeith to eat anything in order to eat away at a pile of garbage and create the cave in which he lived. It was normally a comfortable little hollow...
by tdyans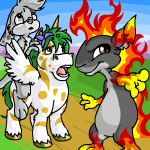 NeoRenegades: Part Two
"To the NeoRenegade cave, Keets," the Lupe said cheerfully.
by gryphonsong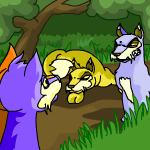 Nopawroblem: Part Two
"Hm...Nopaw is moving back into Lupe Forest?"
by al_the_chia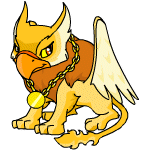 Po and Camp Neko: Part Two
This whole camp was at my fingertips, and I wasn't going to let this opportunity wash away.
by polayo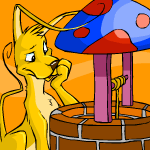 Power in Quality: Part Four
The Scorchio nodded. He then looked at the Wishing Well. "Ready to go?"
by epk

The Crows: Part Three
"Yeah, but what about you-know-who and the you-know-whats?"
by geovii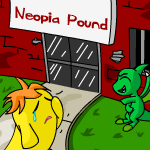 The Rewards of Kindness: Part Three
"Don't be sorry. You saved me. I should be sorry."
by eevee_girl133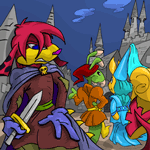 The Zafara Assassin 2: Dreams of Shadows - Part Four
With that Kirin let out a tremendous laugh. "Well I guess that is what happens when you destroy other pets for a living."
by meratocat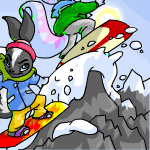 Usuls Don't Snowboard: Part Six
"Hey," he snickered. "So, the high and mighty skiing fluffballs have finally decided to mingle with the lesser crowd. Hope I don't trash you too badly."
by shelleylow