Headlines
Is the Pirate Paint Brush Safe?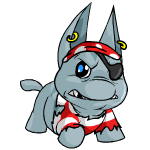 The Pirate Paint Brush--a child's Halloween costume gone loco, or an excuse to go up to random Neopians and shake your peg leg at them?... more>>
Other Stories
A Baby-sitters Worst Nightmare
Just recently Baby Neopets were introduced to Neopians, for some it was a very wonderful development but for others well... it was a nightmare.
---
---
---
---
---
---