Your questions answered!
Read the answers to the most commonly asked Neopets questions this week in the Editorial section. Each week the most popular questions will be answered by one of the creators of Neopets, so keep checking back to stay updated.
Pity the Pickles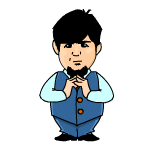 Every week, Mr. Pickles (as he shall be addressed for the remainder of this article) puts heart, soul, time, talent, and little chopped up pieces of celery into the News Brief. But who reads it? Few. Who should read it? All... more>>
Pound Myths?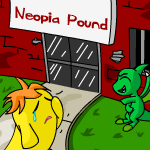 The Neopian Pound, according to most people, is a place of horror, terror, fear, and other such synonyms. While I agree that it's a place no pet should ever have to go, there are a lot of myths surrounding it... more>>
Our lead stories include Snowy Valley stamps, Chia Day, and the righteous arrival of Extreme Potato Counter! Read all about it here.
Green = Evil
In Neopia?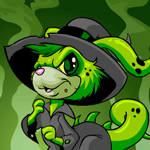 Green. Now there is a word to make you shudder. All you have to do is put the word "green" in front of something and suddenly it's... well... yucky. If you have ever clicked on the Tiki Tack Tombola and have gotten Pickled Leeches, then you know what I mean about green being evil... more>>
Other Stories
"The Manicure at Mutant High" by smarties65 - "Fluffina was just like all the other stereotype bunnies, pretty, popular and spoilt. Cybunnies were a rare pet and when an owner had one, well you could make sure they would be spoilt rotten... more>>


"How Jelly World Was Created" by cuttie_pie1991 - Alexandria, a blue Aisha, was at school during her 3rd period: Neopian History. Alexandria personally thought this was one of her most boring classes... more>>


"Shelly and the Glamour Neggs" by battlesunn - My owner always said that wisdom and virtue was ten times more important than beauty and all that stuff, and now, after I've suffered the consequences of vanity, I'd have to say that she was right... more>>


Extreme Potatos?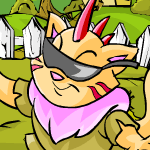 This week's issue is brought to you by: EXTREME Potato Counter

Submit your stories, articles, and comics using the new submission form.