Your questions answered!
Read the answers to the most commonly asked Neopets questions this week in the Editorial section. Each week the most popular questions will be answered by one of the creators of Neopets, so keep checking back to stay updated.
Bah! How Rude!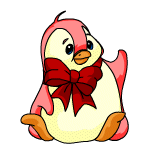 This installment of the Neopian Guild to Better Living will encompass what I feel is probably the most essential part of playing on NeoPets--etiquette. Etiquette is, in short, manners, politeness, a way of conducting yourself as to not make other people's time less enjoyable... but that doesn't mean you can't learn how to be considerate and make Neopia a better place for all of us... (read more)
All About Light Faeries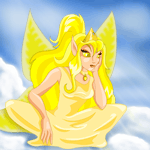 I hope you enjoy this fifth volume from Faerie Books Inc. This is sure to teach you even more than you ever knew about the Light Faeries. This is sure to absorb and delight all types of readers of all ages. Once the winner of the Churros book award, and another time the winner of the Red Juppie book award, it has been at the top of the best-seller list for 4 consecutive weeks... (read more)
Looking to catch up on all the latest events? Krawps, Tonu, and TLW are just a few of this week's biggest stories. Get the news here.
What Really Happened to the Tombola?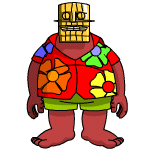 Many Neopians, rich or poor, may have always considered their daily visits to the secluded yet friendly Tombola Man only a few lazy clicks on their mouse. No big deal right? Well, many more today may have wondered: How did the Tombola Man become so poor all of a sudden as to set up a donation bank on his page?... (read more)
Other Stories
"Warpaw and Peacepaw" by al_the_chia - Stenchpaw the Skunk Lupe walked into Peacepaw's territory, carrying two plastic swords and strange looking masks. "Monsieur Peacepaw? Are you home?" He knocked on his bamboo door... (read more)


"Spudd and The Gelert Pack" by spuddie_hang - Bowing back, Spudd walked towards her locker while Yueghi got another stack of wooden boards for the other students to crack in half. Sherrie, Spudd's owner, never thought Spudd had enough exercise... (read more)


"The Noodles and The Wild Lupe Thieves" by yaboofernoodle - There was a lot of commotion after the miniaturising effects of world travel. It lead to many things: lab experiments, the media at our NeoHome door, and even scientists coming in to do tests... (read more)


Krawk Eyes!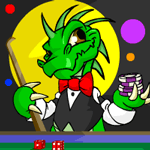 This week's issue is brought to you by: Krawk Island Krawps

Submit your stories, articles, and comics using the new submission form.