Your questions answered!
Read the answers to the most commonly asked Neopets questions this week in the Editorial section. Each week the most popular questions will be answered by one of the creators of Neopets, so keep checking back to stay updated.
King Coltzan's Spirit Spotted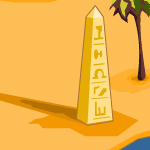 Sources say that if you stand at the peak of the highest sand dune in the Lost Desert you'll see a tall monolith covered with strange heiroglyphics. It's Coltzan's Shrine. But that's not all... if you approach the shrine, Coltzan's spirit may grant you something to help you in your battles.
The Mutated Chia is Ready to Battle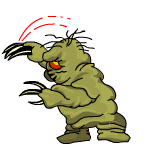 Eeeww, what is that.... Uggh, what a foul smelling Chia! The Mutated Chia is the new Battledome challenger and, yes, he's got a few hygiene problems but that shouldn't stop you from cleaning up his act with your Attack Forks... unless his odour is too much for you to handle. Rumour has it that he is highly trained in the art of sliming...
The Neo-Market Report
Joining Neil and Maria today will be Kerwin Korbetter of Fuzz-I-Ow! Plasters and Bandages, who
New Discovery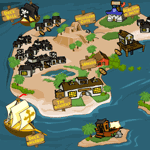 A steady stream of pirate immigrants has poured into Krawk Island. Wary of their new neighbours, the Krawks will have to learn to co-exist with the pirates. Will the two enjoy a peaceful and harmonious life on the island? Nobody knows...
Guild Spotlight
For entries into guild spotlight: neopiantimes@neopets.com
Maraquan Marauders - Ahoy me mateys! With our fearless leader and brave new crew, we'd love our adventures to include you. So to discover a world with excitement galore, check us out before we leave shore. Yo ho ho... sounds like a barrel of fun.


NeoPets, NeoPoints, NeoFun - NeoPets + Neopoints = NeoFun. The NNN guild has a brand new look and the graphics are really cool. Way to go with those Battle Muffins there! Anyhow, why don't you go and check this guild out. They've got entertainment, excitement, and, erm... Battle Muffins? It's pretty much the daily requirement for fun.


Silver Moon Lupes - With love for our Lupes we explore Neopia with our hearts. Together we rise, Together we stand. Together we hunt--Until the very end. Lupes of Neopia, bond your forces together and we will grow strong together... for we are the Silver Moon Lupes, and we are in this together! Chias beware.


Happiness is Just a Negg Away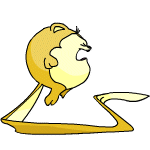 This week's issue is brought to you by: Meerca Chase

Submit your stories, articles, and comics using the new submission form.