Your questions answered!
Read the answers to the most commonly asked Neopets questions this week in the Editorial section. Each week the most popular questions will be answered by one of the creators of Neopets, so keep checking back to stay updated.
Need Inspiration?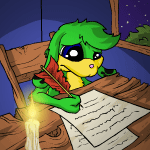 Every single week, I read the Times for entertainment. I enjoy reading the stories and articles written by kids like me. But the stories I like to read the most are the ones that are posted on the front page. I always daydream about how could I could be if I could just write like those sparkling authors. Of course, some source of inspiration wells up from inside me... more>>
Humble Beginnings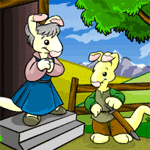 Neoquest 2 is finally out, and like its predecessor Neoquest, it was one of the most enjoyable RPG's I had ever played from an Internet site. In fact, there are many basics and strategies I would like to share regarding the playing of the game, hopefully it will give you an edge when you play it... more>>
Quality Rest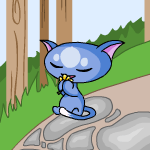 If any of you out there have a Kadoatie, you may be surprised at how much they sleep. Sure, you figured they'd spend abnormal hours curled up snoozing, but you hadn't imagined it'd get so bad that you hardly ever saw your furry companion... more>>
Other Stories
"Dark Voltaire and Diderot" by thegreenmooseofdoom - "Excuse me, but I think someone lost their… petpet," Voltaire spat the last word, wrinkling his nose... more>>


"Family Love" by rachelchia5 - "I saw a Gelert, a electric-painted Gelert to be exact who had everything she wanted, and she wishes she has an ordinary life."... more>>


"Lily and Tavinerin" by lndustrious - "A petpet? For me?!" Clumsilily asked excitedly, not giving the cakes a second glance."... more>>


Delicious and Nutritious!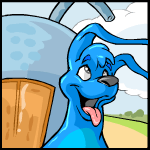 This week's issue is brought to you by: Super Smoothies

Submit your stories, articles, and comics using the new submission form.