Editorial
How do I find out what time your clock is calibrated to? - Cuteness344
Everyone has the same time on the site, it is called NST which stands for Neopian Standard Time and it is the same for everybody to make arranging multi-player things simpler.
Why do you make sandles, bottles of sand, palm fans etc. when there's NOTHING you can do with them?
Some people like collecting practically useless ornaments, you can do things with the bottles of sand anyway, you can combine them to make some pretty nifty looking sand sculptures.



Where do I get my newbie pack?
If you have just started your account you will automatically be given a newbie pack. Click on the 'Shops' link in the yellow side bar and then click on 'Your Items' to see what you have been given.
Are all Neopets (not the Neopets merchandise) toys breakable, even the rare toys??
No, only certain toys can be broken and its not easy to do either :) You need to play with a toy an awful lot before it becomes worn out.
I saw that someone asked about "collectable cards backgrounds" and I was wondering where do you find those? I have looked in several different places and still have had no luck. - Sassysilver1
Eek.. thats a good question. I think there used to be a link from Pet Central but we must have swapped it with something else. I have added one there now. Alternatively you can click here.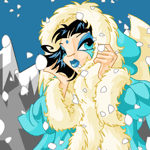 There have been rumors around that Neopets are going to discontinue/retire the Ixi. Is this true?
Not at all, the Ixi is most definitely here to stay.
Can you do a Neopedia article on Vira, the Acara of darkness? I really want to know why she is evil, or if she has done anything besides being a battledome challenger - Starfox_silverstar
Heh heh, sure we will try to get one written this week.
Those big teeth Gruslens have growing out of the sides of their mouth; are they fangs or tusks?
They are tusks.



What happens if your shop wins the gallery contest but then you delete all the items in it? - Psychic_mind
We save the code from you shop along with an image of all the items in it so even if you completly change your mind about what your gallery should be, the gallery spotlight will show the award winning version.
I was just wondering... the ladybird usuki doll looks awfully like a ladyBUG. Isn't that what it should be called?
Nope. In England it is called a ladybird, as Adam and I are English (well he's Welsh) we use the English versions of everything.


Sometimes when I visit the Snowager, I walk in and pick up a negg. But what I actually get is a Neggitus injection! Bug or feature?
Its a erm.. feature :) I guess the Snowager likes to collect injections too, you never know when you may come down with Neggitus so its better to be safe than sorry...
In the description the Deluxe Toffee Apple says "Your ordinary toffee apple, only coated with hundreds and thousands to make it extra tempting..." What is it coated with? - _Blue_angel_eyes_
Hundreds and thousands are small pieces of brightly coloured sugary stuff that you sprinkle on top of cakes and other sweet things.
---
Need more help?
If you have a question that you think should be answered here, e-mail it to editor@neopets.com. The most common/bizarre questions will appear here next week.