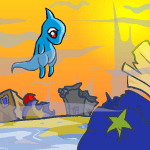 Doomsday Rider VIII: Part Two
Sabre grinned and let out one arrogant laugh. "Alright, we'll see just who is stronger, me, or you minus one arm." They stared coldly at each other, before lunging forward and beginning their battle.
by yugo149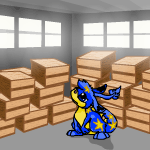 Dragon Thieves: NSPA Part Five
I dropped into the trees and positioned myself on a low branch to await the Eyrie. Sure enough, she appeared, staying low and keeping a sharp eye out.
by child_dragon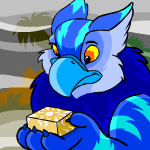 Dragonmist: Part Eleven
The odd duo, Eyrie and Acara, wandered down the garden path wearing identical dubious expressions. Angel rose onto her hind feet and reached out her arm to open the front door…
by jenjen26785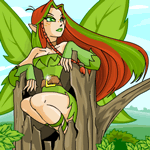 Illusen's Globe: Part Three
Everyone looked up to see where the voice was coming from, and all of a sudden a piece of the roof fell to the ground, and a purple cloud floated down.
by gurlie267
Indiana Jub and the Wooden Spoon: Part Seven
Jubby rolled his eyes and sighed, half at the Tuskininny's imitation of him, and half at the fact that he DID, in fact, have doubloons…but he was saving them for something special.
by barrelofmalkies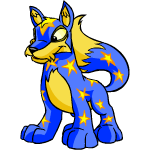 Intruder in Neopia: Part Two
"What are you and why are you attacking us?!" Jack demanded. Surprisingly the wolf seemed to calm. Even more surprisingly it moved with almost human motions, wiping its muzzle clean of saliva with one paw.
by nytewolf117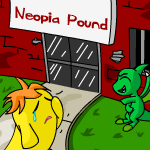 It Was Never Really There: Part Four
"Zgorf. Z," she said, not even looking at the name tag. "I am Crystal. Would you like to come with me?" Z looked up into the girl's eyes, and it seemed saw something there. Something clicked.
by moongirl170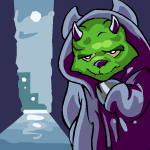 Lost in the Desert II: Part Five
It was a titanium shield, strong and thick. It was almost twice the size of Liji herself. There was a large "L" on the front etched into it's face...
by smileyface12_5690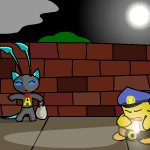 The Aisha Thieves: Part Two
"Shh," Lae replied. We both jumped as someone stepped in front of us. They were of a medium built, and a black scarf covered the majority of their face.
by stormydreamer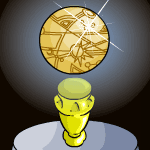 The Great Orb Theft: Part Four
"So, we have to track her down and stop her before she gets that Orb. It could make things horribly wrong."
by hot_pink_lizard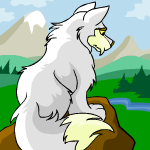 The Legend of the Lupe: Part Six
Polador watched in amazement as its pure white light grew brighter and brighter, until it was almost too brilliant to see. He shaded his eyes, and felt his backpack moving.
by bluescorchio104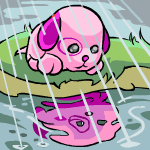 The M & M Detective Agency And The Warf Of The Chaskervilles: Part Four
Marvin's words trailed off as the Lupe slowly stood up, revealing the rest of himself. It wasn't Thomas. At least, not the Thomas that they knew.
by battlesunn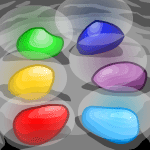 The Next Guardians: Part Three
And everywhere, both in Neopia and in the Real World, the stones in the Neopians' Magic Keys glowed blue as well - instead of the usual red.
by horsegirl4231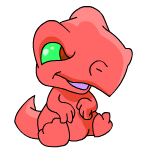 The Quest For The Golden Can Opener: Part Two
"Come on guys... Please, please, PLEASE just tell me where the can opener is!" he pleaded, prepared to get down on his knees and begin groveling.
by battlesunn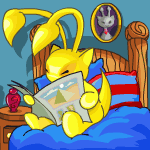 The Student Journals: Part Two
"I came up with an idea. The Golden Jubjub needs a newspaper! When Ruby and I talked to Mr. Sterns about it, we…
by ridergirl333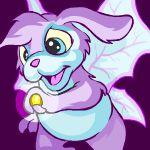 The Ultimate Time Twisters Adventure: Part Four
He couldn't see very well through the murky green water, but there was something ahead of him. Something good? Something bad?
by too_kule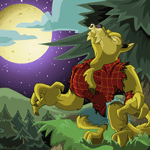 The WereLupe Files Case 1: The Beginning Part Three
I paced about the living room uncertain while Maylas sat in front of the TV eating some chips. I watched as the sun began to set behind the trees.
by neojolteon2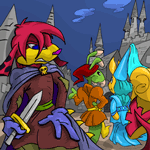 The Zafara Assassin 3: Eternal Dreams Part Three
It was huge, with an extra long rock platform jutting out from the far ends floor, to almost where we stood, and it was from that platform that I first glanced eyes upon her.
by meratocat