Editorial
Are you going to sell Neopets merchandise in other shops besides Limited Too, because if the girls in my class see me in Limited Too, they'd tell the whole school!
Yes, we do intend to have Neopets merchandise in other stores where boys can enter without fear :)
Why aren't all the neopets in the Learn to Draw section, I and many other people, want to draw Zafaras, Grundos, Kyriis etc with ease.
More are added throughout the year, we should have them all in there by summer. (Three will be added next week!)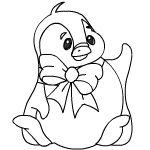 If a pet ate a food in the past that is now gourmet BEFORE it was gourmet, do they get a point for it?
No, it is only counted as a Gourmet food if it was actually Gourmet when your Neopet ate it.
Can the lab change your pet into a Krawk or Tonu?
Yes, although the lab ray can also do many hideous things to your Neopet so I wouldn't recommend it.
Recently I've been addressed as SIR at the National Neopian Bank...and ummm, well, I'm definitely a Madame?
Ahem... sorry about that :) It was a mistake and has been fixed. You should be addresses as your correct gender now.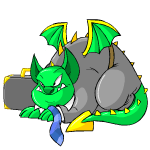 Whatever happened to the old guilds like the Faerie guild and Police guild that was always here and the Neopets staff ran?
I am afraid someone has been pulling your leg. It is true that we did have links to some guilds, but they were never active as we changed how the guilds would work. It was just a front page, you couldnt join, chat or do anything, and no member of staff ever ran them.
When an opponent with a stealing item (sticky hand, crystal boomerang) steals a limited use item (one use item) such as snowballs and motes, and then uses it, will you be able to get that item back after the battle, or is it gone forever?
Your opponent only steals the item for the duration of the battle. Once the battle is over you will have the item returned to you whether you won or lost.



There was an Asparagus Themed Poetry Contest, and I entered, but I haven't seen the results yet. Are they not up or did I miss them?
I am afraid you missed them, the winners of the Asparagus themed poetry contest are on page 178. Click Here to see who won.
Is www.neopets.com the same as www.neopet.com?
Yes, it just links back to www.neopets.com.
Why has my mutant Chias picture changed?
Shhh... don't tell anyone but we are going to make Mutant plushies and preferred the look of the new one as a plushie :)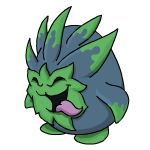 When I look up a user and see that they have things like Insurance or a Security System on their Neohome. I always update all my Extention Options to the best kind, but it doesn't offer me certain things. How do you get them?
The number of options you have available depends on the size of your Neohome. The more rooms you have, the more options you will see.
When will Limited Too come to Canada?
I honestly don't know if Limited Too have any plans to come to Canada, but we do intend to have Neopets merchandise on sale there in the future. As soon as we have more details, we will let everyone know!
Can you use a paint brush more than once?
No, a paint brush can only paint ONE Neopet or one Petpet, so choose wisely...

What happened to the featured guilds that used to be on the front page of The Neopian Times?
Sadly some of the guilds were using the publicity they got from being on the front page to scam players and break Neopets rules. We decided to remove it so nobody else would be tricked.
Will those adorable Plushies EVER come out in places like Australia and England?
Hopefully, yes. We know there are many people across the world that would love to get their hands on Neopets merchandise. As soon as we have any updates we will let you know.
I've heard that it is possible for guilds to have schools and chats and stuff like that. If that's true, how do you make these things for your guild?
I am afraid it is not true. You can have polls, photos and message boards in your guild but not schools or live chats.
Is it true that you and Adam started Neopets as a 'school project' and eventually realised it was a great idea and moved it into America after you finished schooling?
Not completely no. Adam first had the idea for Neopets when we were at university, but it wasn't for a school project or anything. We left university to concentrate on it full time (not something I recommend as degrees are important even though it worked out for us).
For a while this weekend this picture has been on the neocam. It says that you can take the pass to the code warehouse, but no one can read it?
It doesn't have a code on it, thats why you can't read it. Its just an example so you know what one looks like.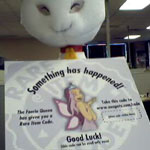 I recently added rooms to my neohome then realised my doors were in the wrong places. How can I fix this?
Oops... I am sorry but there is no way to change it once it has been built. You will have to demolish the room with the wrong doors and build it again. (Remember to take your furniture out first though!)
Will there ever be Krawk Morphing potions or Magical Plushies?
Yes, and there will be Tonu ones also.
I have heard rumours that there is an ability that can turn items into Neopoints is this true?
There was one (alchemy) that was supposed to, but when we made all the abilities work we replaced it with Twisting Vines.
Please remove the 'daily limit' thing in the guilds because I haven't been able to stay active in the guild and I can't help as many members as usual?
The daily limit is there to stop rival guilds spamming each other. It is currently at 100 messages per day per user, which should be more than enough for a person to post.
In the golden dubloon, where does food go when you press EAT? I pressed it but my pets didnt get less hungry and I didnt have the items. Is it possible to put the items in your inventory?
The Golden Dubloon meals are made for the lighter appetite. Sometimes you will need to feed your Neopet a couple of times before they become filled up. The items are given away at random to people who have bought 4 courses in the restaurant. You will not neccessarily get an item everytime you go.



Is there any place where you can buy paint brushes?
There is no official shop that sells paint brushes, but you should be able to find some for sale in the Market Place or Trading Post.
---
Need more help?
If you have a question that you think should be answered here, e-mail it to editor@neopets.com. The most common questions will appear here next week.