Hello and welcome to this week's edition of The Neopian News Brief, your all-in-one summary of everything that's been happening throughout Neopia, from the confounding corridors of the Space Station to the snowcapped summits of Terror Mountain. There's been a good deal of action during the past week, so we've got plenty to discuss!

Our lead item today brings some apparent closure to a story that we've been covering for the past few weeks. Ever since Petpets began turning up missing on the 12th, their owners have hardly been able to enjoy the time of year traditionally known as "the month of Relaxing." Once the search for Neopia's missing Petpets eclipsed the ten-day mark, their owners began to grow increasingly desperate.

Then, just as the hysteria surrounding this story rose to a fever pitch, the Petpets suddenly returned this past Monday. Sporting broad smiles on many of their faces, it certainly seems as though they enjoyed their visit to wherever they've been for the past week-and-a-half. Welcome home, Petpets!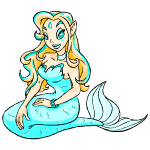 Speaking of welcome returns, this past Tuesday marked the very welcome return of the Rainbow Fountain. If you're lucky, perhaps one of your pets will get a chance to take a dip in the fountain's magical waters. However, It seems as though the fountain possesses a very limited supply of magic, because whenever anyone I know pops in for a visit, the water's power always seems to be exhausted. In a seemingly related note, on Wednesday the Fountain Faerie began handing out quests. Gee, I wonder what she'll be giving out as a prize to those who fulfill her requests? Not to be outdone, the Space Faerie also began to give quests this week; no word yet on prizes, but New Features has promised that they will be "quite cool indeed!"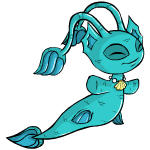 Also making news this past Tuesday was an underwater expedition that ended up going terribly wrong. Apparently, while searching the bubbling pit within the ruins of Maraqua, a deep sea diver lost contact and was never heard from again. In the end, all that was left of the explorer was their ragged diving suit and an underwater camera. However, proving that even a tragedy like this has a bright side to it, the camera luckily contained a single picture. That picture was the image of a Maraquan Aisha, who despite sporting fins, a clamshell necklace, and a larger-than-usual flapping tail (instead of hind legs) is easily recognisable as a distant relative of the standard Aisha we all know. The Aisha now becomes the second Maraquan pet to be found within the depths of the pit, which leads many to wonder what else might be lurking down there...

There were plenty of reasons for homeowners to rejoice this past week, as the Furniture Shop released a trio of stunning ensembles that would make a welcome addition to anyone's household decor. It all began on Tuesday, with a radiant release of Nova furnishings that included lamps, rugs, sofas and tables.

That was followed the next day by four more Kauvara print furnishings, whose ranks included bean bags, chests of drawers, beds, and wardrobes paying tribute to that most majestic of magicians, the one and only Kauvara. Thursday brought us a trio comprised of deliciously scented coconut items. Who could resist the opportunity to add a little tiki flair to their NeoHome with a nice coconut sink, chair, or bathtub? I know I can't!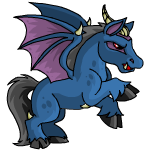 The Rainbow Pool has certainly been a hub of activity recently, as some very intriguing paint brush styles were released during the past few days. Monday started things off with a bang, as not one, but two Darigan PB styles made their debut. If you're a Kougra or Uni owner who's lucky (or rich) enough to get your mitts on a Darigan paint brush, then you now have a rare opportunity to give your pet a stunning new look that'll certainly get noticed.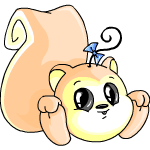 If that whole "dark and brooding" look isn't your thing, then perhaps you'd be more interested in hearing about Wednesday's arrival of baby Meercas. Shattering through all previously recorded levels on the Cute-O-Meter, baby Meercas have been known to incite spontaneous choruses of "Awwwwww..." wherever they go. Don't say you weren't warned... rounding the week out, Thursday brought us the rather handsome spotted Gelert. Excellent!

Not to be outdone, the Petpet Puddle also had some substantial releases this week, beginning with robot Snowbunnies, Ghostkerchiefs, Reptilliors, and Anubi on Monday. Furwiches joined in on the fun the next day, arriving in four new styles (black, yellow, red, and blue). Finishing things off, the Baby Blu got a blood-curdling Halloween look on Wednesday. Spooky!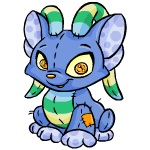 As this week drew to a close, the time came for everyone to raise a toast in honour of those adorable aquanauts known as Acaras. As always, Acaras kicked off their special day with the standard selection of tasty treats, Battledome accessories (weapons, moves, and two days of training), and books (including a insightful biography of Senator Barca that I found most fascinating). They also received a pair of paint brush styles (ghost and plushie), a half-dozen Buddy Icons, and were featured in Friday's Pet Spotlight, Poetry Contest, and Art Gallery display, as well as Thursday's Caption Contest. Congratulations, Acaras!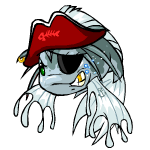 It's now time to examine today's leading stories from the world of finance. After getting demolished during a six-week period that saw the Neodaq plummet three hundred points, the economy finally began to show signs of life, rising a much-needed fifty-six points to close out the week at 684. Leading the way was Fish Pops!, who posted their second huge gain in three weeks. Having held steady last week (after vaulting forty-two points the week before), FISH skyrocketed another forty-four points this week, bringing the company's share value all the way up to 108.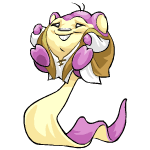 Fish Pops! is currently twice as valuable as the Big Board's second richest company, but the big surprise at the exchange this week has been the identity of that #2 company. Rather than belonging to recent stalwarts like Mynci Imports or Hubert's Hot Dogs, the honour of being number two on the totem pole belongs to the Neodaq's newest members, none other than Meri Acre Sausages. Stunning everyone with their improbable twenty-five point gain, the question on every trader's mind is now, "Can they possibly be for real, or is it just a case of beginner's luck?" We'll just have to wait and see....