Hello and welcome to the latest edition of The Neopian News Brief, your one-stop summary of all the stories that have been making news in the world of Neopia during the past week. A lot has happened during the past few days, so let's not delay...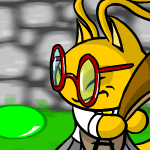 Our lead item this week is the arrival of Meriball, a high-speed challenge which pits Lisha the Aisha and her pals against each other in an exciting game of squash. While veterans of "Grundo Squash" might enjoy an early advantage in this game, Meriball contains a number of new surprises, most notably the random appearance of Symols and bombs throughout the game. These obstacles can momentarily leave you helpless, so be sure to keep track of them whenever they appear. Good luck!

In other news from Meridell, four foods have made their debut in the Merifoods Shop. Now, you too can peruse the aisles and pull one of these tasty delights down from the shelves. Feast on a hearty serving of whole roast chicken, or tingle your tummy with the taste of a raisin twist loaf. These and other treats are now waiting for you at Merifoods, so don't delay... stop in today!

The resurgence of Usukimania continues this week, as Monday marked the debut of Meridell king and queen Usukis. Then on Friday, three new Usuki Super Fashion Playmate designs were released. Now you can dress your Usuki playmate in Tyrannian, Beautiful Bride and Grundo Independence styles. Super cool...

Last week, we mentioned that the Toy Shop had begun stocking Petpet plushies. Well, due to the overwhelming response garnered by that initial release, the Toy Shop has returned with another round of Petpet plush toys. Now, your pets will be able to get their paws on a Kadoatie, Flosset, or Slorg toy. Why, the Slorgs even come two colours (pink and green)!

Proving to be more than a mere fad, the madness surrounding stamps has continued to rage on this week. On Monday, a pair of Haunted Woods stamps were released, including one of that dastardly Chia mastermind, Hubrid Nox. On Tuesday, collectors got a treat as a triptych of stamps depicting the mighty three-headed Lupe Cerbekus was unveiled.

Then, on Wednesday, a trio of Mystery Island stamps made their premiere. Thursday saw three more Haunted Wood stamps brought out, including a really cool Pet Rock stamp (Pet Rocks rule!), and finally, on Friday, a handful of new stamps were introduced, including one with a portait of none other than Doctor Sloth... creepy!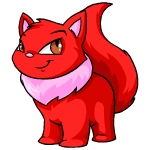 Also making news this week is the arrival of pink and orange paint brushes. In the past, a number of pets that were supposed to be red were actually closer to orange or pink. Now, however, the decision has been made to turn these pets into their true red colour, and make the older shades available with orange and pink PBs. So then, the Aisha, Elephante, Kau, Poogle, Gelert, Uni, Chomby, and Meerca are now available in pink, while the Pteri and Wocky can be painted orange. Yaaay!!!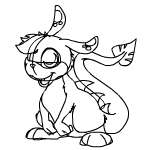 All you aspiring artists out there will be glad to learn that, on Wednesday, two more pet species were added to the "How To Draw" section. Now, you too can learn to draw a picture-perfect Zafara or Lupe. Not to be outdone, two Petpets were also added to the "How To Draw" section, so once you've drawn your pet, you can picture them with a Triffin or Uniocto by their side. How nice...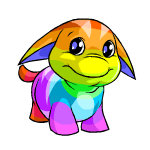 On Thursday, all of Neopia gathered to watch as the Poogle Parade marched by. For one brief moment, these rambunctious racers got a chance to take their place in the spotlight, as everyone gathered to celebrate their glory. To kick things off, thirty thousand more Poogles were made available. Then, after the usual array of baked goods, books and Battledome weapons, Poogles received three new paint brush styles (island, rainbow, and baby) and were featured in Thursday's Site Spotlight, Poetry Contest, and Caption Contest. Hurray, Poogles!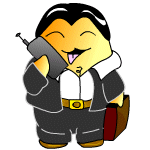 Now, it's time to take a glimpse at today's headlines from the world of finance. It seems as though happy days really are here again, as the Neodaq followed up last week's encouraging forty-four point gain with a smashing leap of 106 points! The economy is certainly back on the move, as Kacheek and Sons Landscaping led the way by skyrocketing an incredible fifty-five points, all the way up to ninety-three NPs a share.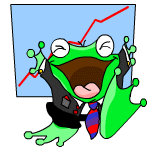 Also posting an impressive gain was Korbat Cricket Supplies, whose shares not only climbed nine points, but also managed to get back over the dreaded 15 NP mark. KBAT was just one of seven companies who took advantage of this latest bull market to resume trading, bringing the total number of companies below 15 NPs all the way down to nineteen out of forty-six.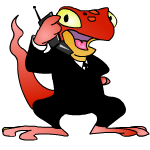 After staggering and dropping seventeen points last week, The Neopian Auction House bounced back and gained twenty-four points, keeping a firm hold on its place as The Big Board's most valuable stock at 144 NPs a share. In second place, as we mentioned earlier, is Kacheek and Sons Landscaping, at ninety-three NPs a share. Coming in a distant third is EEEEEURGH!!! Ltd., whose shares rose nineteen points to close out at fifty-five NPs a share.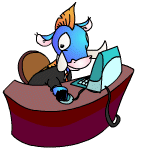 So now, it looks like we have a clear-cut battle emerging between The Neopian Auction House and Kacheek and Sons. Will TNAH be able to remain consistant, and possibly build on its monthlong stay at the 140 NP mark? Or will a defiant new challenger like Kacheek and Sons rise up to knock them from their perch? Only time will tell....