She hated the thought of living in an extremely crowded city with thousands of residents always worrying about NP or being poor.
by watermelon3000
As BurningWindyKorbat went out looking an unseen stranger was emerging from the depths of our backyard.
by ilovensync4ever169
Her mother, Arora, felt a lot of pain, so much, that she couldn't cry.
by Kawaiicub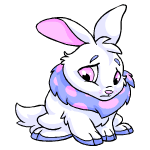 Grandpa Cybunny's Final Lesson
As I approached my Cybunny Grandpa and Grandma Cybunny's house that Thursday afternoon, I could tell something was different that day.
by gregoryd40
In my story, you will hear about when I was younger, life in the pound...
by wynd_chymz
MaTricie glided along the water, her sailboat skimming through the water with ease.
by metheprettyone
Orca was a very boy-crazy girl, like many other girls of her age.
by Mandy Yu
It was an old memorable park where the two toddlers loved to play....
by beanboy712
I went to bed that night sad. I wanted to go. I couldn't wait 'till next weekend.
by tucker177
Her owner abandoned her after creating her because she wanted a Shoyru instead.
by Bananahead610