Your questions answered!


Read the answers to the most commonly asked Neopets questions this week in the Editorial section. Each week the most popular questions will be answered by one of the creators of Neopets, so keep checking back to stay updated.


---
Quote of the Week
The Pant Devil stood and bowed. "It was my pleasure to steal it. Well, I think I'll be off now. So many days to ruin, so little time!"
---
| | |
| --- | --- |
| A big part of the world of customized user lookups is response. Sure, you might start making lookups just because you can, but somewhere along the way someone will comment on your lookup, and you probably won't be happy if it's negative. So, rather than tell you how to code your lookup to perfection, or design the most beautiful and intriguing graphics imaginable, I'll tell you of the general guidelines to avoid being tarred and feathered by lookup makers... | A guild would be nothing without its strong-willed leader - the member that provides motivation, shows great communication skills and leads the guild to respect. If you are perhaps thinking about creating and leading your own guild, it is important you think over the following questions and answer them honestly and truthfully: Would you be able to handle the demands of being leader? Are you willing to sacrifice your own time on Neopets... |
How to Be a Hero




Do you strive to become Neopia's next hero or heroine? Well, look no further, young Neopet. In just a few steps, you can be traveling down the path of great courage, honor, and all that is good, to become our next hero. After your mother tucks you in at night, do you get up and turn your bed sheets into your exquisite cape? If you want to become a hero, (and a dashing one at that) you must invest in a more suitable attire. Take Jeran...
---
Other Stories
"Golden Slumbers" by goldenlullaby
I was about to ask some questions of my own; but before I could even open my mouth to speak, she was going on about going to get her boss. I sighed. I just had to sit tight and wait, I assumed. Just as I began to doze off again, the door burst open. I jolted upright. I gasped as I saw a beautiful, brunette faerie follow the Usul nurse into my room. The Soup Faerie, I told myself, I remember her!
"The Origins Of: Balthazar" by tambourine_chimp
It's true. I, Balthazar Rory Snarlington Woof, have come out of hiding to reveal the truth once and for all, so that everyone may at last realise how my name and existence have become so maliciously tarnished. 'Never judge a book by its cover,' I believe you Neopians like to say. Well, I ask for no more than ten minutes of your time to prove to you...
"And It All Ended with Peachbread" by bubblebob052
Today the cause for Faye's unhappiness was the fact that Karidee had had enough of her friend's childishness. She was tired of her always being so particular and bossing her about. She had been planting some flowers in her section of the garden when Faye stormed outside and demanded that Karidee let her do the job right. So, she decided enough was enough...
---
The Fairest Game in Neopia!


This week's issue is brought to you by: Coconut Shy
Search the Neopian Times


---
Great stories!
---------
---------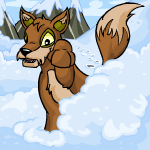 One Last Song: Part Two
"Too steep... the snow's too deep... too loose..." Kaiya could be heard muttering to herself with each possible way they found down, but none seemed to be safe enough for anyone to pass...

by mutedsanity
---------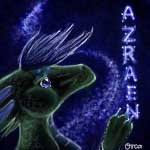 Prophecy of the Second Equinox: Part Three
Azraen shuddered involuntarily as they passed beneath the cold square opening and into the darkness inside. The night here did not have the same majesty or glory; here, it gave her a tingling feeling of apprehension...

Image by cuithil



by laurelinden
---------
Ties to the Wanderer: Part Four
"I would account the memory increase to the passage of time, judging by my rather great hunger," was the Wocky's reply. "Although I fear that my remembering is nearly as much a bad thing as it is a good thing..."

Also by draikmistress123



by neokitten4
---------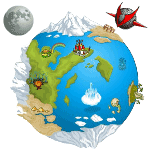 Debunking Jelly World
It's easy to get caught up in the tide. After all, who doesn't want to believe in innocent little Jelly Neopets frolicking about a sugary paradise, a place untainted by evil?

by sweedishdelights12
---