Welcome to the Battledome Beta! All the latest updates - including changes, bugs, fixes, and known issues - will be posted here. Check back often to stay in the loop.



To report bugs or send feedback,

submit a ticket

! Select

Bug Reports

or

Comments and Feedback

and then the Battledome option.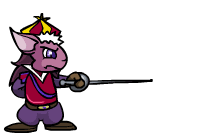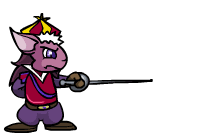 Known Issues
Inflatable Balthazar and the Neggbreaker are missing from the challenger list
Challengers that only fight during certain times can be fought any time - get your battles in before we fix it! ;)
Featured Challenge link in the Battledome navigation bar doesn't work
Defenders of Neopia trophies aren't being awarded yet. (Avatars are being granted, and the Bob trophy is also working now.)
High Score pages do not exist! Do any of us exist? This is the question.
Weapons that reflect damage may not work properly
There is no functional difference between regular healers and overhealers
Important Notes
You will not see your old BD records here yet, and your records outside of the Battledome will not update with numbers from new Battledome. But don't panic! They are not gone. They are safely stored away and we'll merge your new and old records soon. (UPDATE: We've seen some great arguments for merging and for leaving old stats alone! We'll reconsider based on all your feedback and let you know if we decide not to merge.)
Skirmish (formerly known as Quick Fight) will return! For now, it's disabled in fight set-up.
Actions/Stances (cautious attack, berserk attack, defend, etc.) are not in yet. Fear not. They will return after Open Beta.
Some browser add-ons prevent scripts in the Battledome from running. We do not support add-ons, so we can't help you if these should go awry! We suggest disabling add-ons if you're having issues to help find the culprit.
Features
These are intentional and should not be reported as issues; listed here for informational purposes.
There's no end-of-fight healing. You will have to heal up if you want to fight again.
IE8 is not supported in the new BD. This is intentional. You will have issues if you use IE8! Please upgrade, or try a different browser.
Challengers do not increase in strength/health after each defeat. (We've seen the feedback on this! We're definitely open to bringing it back in some form. We're discussing.)
Stealing now chooses a weapon at random, not necessarily the item in the first slot as in the old Battledome.
Withdrawing works slightly differently now, and will be logged per player (not per Neopet). For example, withdrawing from 1-player fights now counts as a loss, and 2-player withdraw parameters are different.
Abilities have been completely revamped. Old ability-related items, such as those that granted or levelled abilities, do not affect the new ability system.