Your questions answered!
Read the answers to the most commonly asked NeoPet questions this week in the Editorial section. Each week the most popular questions will be answered by one of the creators of NeoPets, so keep checking back to stay updated.
The Air and the Darkness Faeries are HERE!
If you haven't fought any of the faeries in the One-Player Battledome yet this may be the time to do it! Both the Air and the Darkness Faeries have decided to come out fighting!
The Neo-Market Report
Dropping in to visit our hosts will be Unis Salon President Fabiana Kotzencraft... Get the gossip here!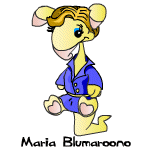 New Game!!!

Bang and Smash your way to the top in our new game - BUMPER CARS!!! If you love smashing things up, why don't you give it a try?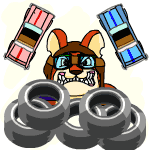 Guild Spotlight
For entries into guild spotlight: neopiantimes@neopets.com
The Concert Hall guild is the place to talk about all your favourite Neopian recording artists. Got some hot gossip on Sludge from Sticks N Stones? Yes Boy Ice Cream going to break-up? Billy Ray Roo going solo? Chuffer Tex got a slushie drinking problem? Find out all this and more...

NeoPets not the same since he was served for dinner in the Ski Lodge? Still upset about the tragic loss and you don't have anyone to talk to about it? Well, have no fear... the In Rememberence of the Wonderful Mr. Shankly guild is here to assist you in your time of sorrow.

This is the place for all lovers and owners of Quiggles to come and talk about these great pets. If you have a Quiggle or love them, then the Quiggle Lovers guild is just for you! Join the guild as a Tadpole and then grow up with the Guild until you are a Master Quiggle!
We want to know what you think about the new Neopian Times! Your opinion counts. Let us know at...
neopiantimes@neopets.com