Continued Series
A Tale of Old: Part Three"What do you want?! Why did you attack this forest?! We did nothing to you!"

by thecougar400

Birthday Banditry: Part Seven"Why didn't you, I mean your boss, just send one pet to do the job?" the Shoyru inquired. "I was getting blueprints too, and I know that two pets would've been much riskier that one."

by apollo_lunar

Daughter of a Star: Part Two"Is that… no, it couldn't be… wait a minute," she gasped again, "is that Yes Boy Ice Cream?!"
Finding Kourage: Part TwoFacing her classmates and her teacher were just out of the question. It was too disheartening and dismal to go back. She made up her mind. She wasn't going.

by larenbeka

Of Lights from Within: Part FourMaddi knew that he had to be noiseless for the rest of his time here. So with nothing else to do, Maddi silently paced to his deprived looking bed and plopped down onto it, tears swiftly sliding down his cheeks.
Pishicu and the Wisdom Council: Part Seven"I'm suspecting for the same reasons as you are; you are here to go get Yessey, right? If not, I'm quite confused on why Sisle sent you here," the Draik replied serenely as he inspected his claws.

by chipster33

Princess of Erodaire III: Part Two"New permanent home," I said silently. I knew that although my father said otherwise, the Summer Castle wasn't going to be a 'short vacation'.
SQUAD Squadron: First Mission -- Part Two"Chef, we're going to Krawk Island to catch the thief," Misty said. "Are you coming?"
The Nameless Warrior: Part ThreeSomething angry and defiant flickered within his heart, and resolutely he stood. No. He had run with the intention of finding safety, and he would find it. Daring death and Jhudora's eye, he cautiously made his way back, trying to stay inconspicuous, to his ship.
The Princess and the Pauper: Part Two"You can't expect me to sit there!" The Royal Zafara regained her former attitude, "That's just for commoners!"
The Sky is the Limit: Part Three"Okay everyone, last week I taught you how to use all the equipment, so you should all know how to put it on right, but just in case, I'll check it before you board the plane with me," Harry said. "Now, who's first?"
Search the Neopian Times


---
Headlines
"Cleaning the Closet" by _icypanther_

"But that's not fair!" protested Sugar, the strawberry Moehog. "It's going to take us hours!"...
---
Other Stories
---------
---------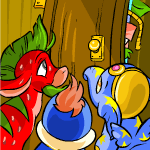 Cleaning the Closet
"We'll clean it! We'll clean it!" exclaimed Sugar, eyes widening in horror. Like it or not, the strawberry Moehog was addicted to sugar and sweets and the idea of not having them for two days was unthinkable.

by _icypanther_
---------
---------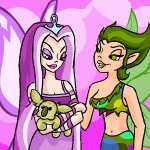 The Life of Faeries
Faeries have it made, right? Their popularity is extremely good, they have no worries, they have their own items, avatars, shopkeepers, magazines, everything.

by xxevilkittyxx
---------
---------
---